Neighbours Tanzania says its GDP growth rises to 6.8 per cent
FINANCIAL STANDARD
By Reuters | February 6th 2018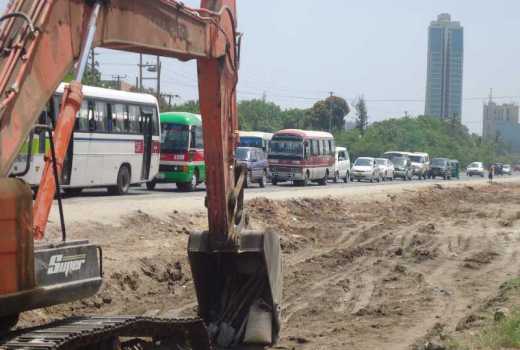 Faster growth in mining, natural gas and construction activities propelled Tanzania's economy higher in the third quarter of 2017, the statistics agency has said.
East Africa's third-biggest economy grew 6.8 per cent year-on-year in the third quarter compared with 6.2 per cent in the same quarter in 2016, the State-run National Bureau of Statistics (NBS) said.
"Economic activities that increased at significant rates were mining and quarrying (20.8 percent), water supply (19.1 per cent), information and communication (13.4 per cent), transport and storage (13.0 per cent) and manufacturing (12.4 per cent)," it said.
The World Bank cut its forecast for Tanzania's full-year GDP growth in November to 6.6 per cent versus the government's revised growth target of 7.0 per cent, due to slowdowns in public spending and growth of credit to the private sector.
NBS said growth in the mining and quarrying sector was largely driven by an increase in natural gas production, diamond and coal output.
"Gas production increased to meet the demand of gas for power generation ... coal production increased in the quarter under review on account of the government ban on coal imports," the agency said.
Diamond output nearly doubled to 88,943 carats in the third quarter compared to 47,586 carats previously due to expansion in mining activities, while coal production rose to 129,781 tonnes from 68,302 tonnes, NBS said.
Big gas discoveries offshore - still several years away from major exports - have drawn in more investors, both in the energy industry and other sectors looking to find a foothold in a expanding market.
Despite reserves of over 57 trillion cubic feet of natural gas, Tanzania faces chronic power shortages due to its reliance on hydro-power dams in a drought-prone region for about a third of its 1,570 MW of installed capacity.
The government aims to add about 2,000 MW in gas-fired generation by 2018 to industrialise the economy.
Demand for power in the nation of 50 million currently outpaces supply.
Tanzania's annual GDP growth rate averaged seven over the past five years, making it one of the 20 fastest growing economies in the world and beating the Sub-Saharan Africa average GDP growthrate of 4.4 per cent during the same period.