National Bank of Kenya pursues terminal defaulters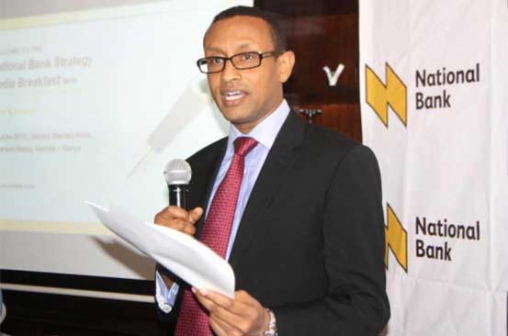 National Bank of Kenya Managing Director Munir Ahmed
NAIROBI, KENYA: National Bank of Kenya has clarified that it has long appealed against a contempt of court ruling issued against it by a Judge stating that the bank's Managing Director and Company Secretary were at no risk whatsoever as claimed in a section of the media.
The bank said it will continue to pursue terminal defaulters, including a number of borrowers who have been using the courts to delay and derail the bank's recovery of depositor's money advanced to them in loans.
In one of the cases, the bank said it has been pursuing the repayment of Sh281, 000,000 (Sh281M) classified as a non performing debt from a borrower it described "as a first installment defaulter" and who has been using court process to avoid the repayments.
"The bank, in full compliance with the standard laid down procedure that guide the debt recovery process, is seeking to reclaim its money from a borrower- who in spite of several statutory notices, has made no effort to make good his obligation of repayment. We are taking this measure as an option of last resort," the bank said in a statement.
"Like all banks that enjoy long standing relationship with its customers, we are always sad when we have to take such action on a defaulting borrower and always preferred customers service loans when they fall due considering the monies advanced belongs to other depositors. The foreclosure is always therefore a process of the last stage of recovery, after all avenues to recover the outstanding facilities have been exhausted," the bank added.
In the case against the borrower, the bank provides that on 23rd of January this year, being a Friday, it booked an advertisement in a local Daily newspaper through an auctioneer acting on behalf and placing the borrower's property up for sale through a public auction. The borrower on his part went to court in the last minute to scuttle the process and acquired a court injunction to temporarily bar the bank from placing the advertisement or recovering its money. This court injunction was however only served to the bank on Monday, when the advertisement had already been published, sparking off a contempt of court case.
The bank said ruling for this case was delivered without due notice to the Bank and in the presence of the debtors lawyers but that it had since appealed.
Meanwhile the debtor's loan has continued un-serviced for a period of over one year now with the bank remaining determined to recover the debt which was negatively impacting its assets quality.
National Bank reported Sh3.2B trading profits in Q3 2015 with over 8.8 Billion as operating income, in one of its best performance in its 48 years history.