Covid-19 cost me my job, so I knit wool into night lights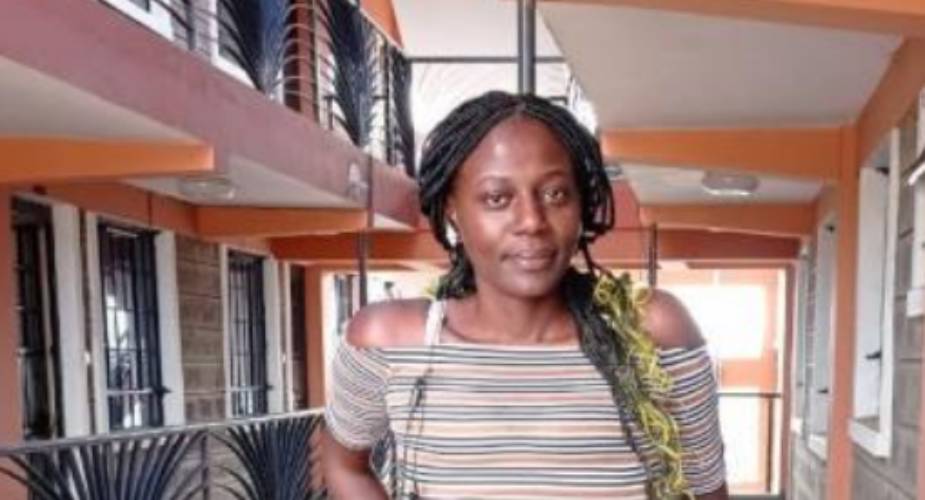 Did you always want to be a crocheter?
Not really, I am a trained fashion designer. However, knitting has always been a family talent ever since I was young. My mother is a master knitter and she ensured the skill flowed down to us. So, even though I pursued fashion design actively, at the back of my mind, I still had knitting skills to fall back to.
When did you open doors to your knitting business? Before Covid-19 came knocking, I was working as a receptionist. Unfortunately, when the country went into lockdown, I lost my job. Being a mother with bills to pay, I had to think fast. I was forced to go back to the drawing board and find an alternative source of income. Crocheting was the only business I could land on easily, because I at least had background knowledge of it. Aside from that, it did not require a huge startup capital. Therefore, armed with my crocheting skills, I joined some groups on Facebook and began knitting shorts for sale. Later on, I moved to knitting woolen chandeliers and this marked the beginning of my business, For Africa By Africa (FABA).
What materials do you use and what is the creative process? My products are made of wool, metal rings and beads for decoration. With all material available, I can make three or four pieces per day.
How was it from learning the skill to perfecting your work? It was not that hard; my mother is a good teacher. Getting the right design to portray uniqueness was a bit tricky. Coming up with a certain pattern with how many strings took me time, but my teacher - who is my mother - was always there for consultation and guidance.
How did you settle on making chandeliers specifically? I was looking for something unique and different. One time while watching video tutorials, I came across the video of an Indian woman who was making home décor out of wool. That's when the idea of making woolen chandeliers came up.
What was your experience like when you first started customising the chandeliers? When I finally mastered the process of making a functional chandelier, I was one step ahead. However, challenges began when customers started making orders with intricate design details but with time, I perfected the art.
Did you get discouraged, especially at the beginning when you could not perfect your work? Whenever a client got dissatisfied with my work, I got discouraged. But this motivated and pushed me to do more research to improve on my skills.
What tactics do you apply to get clients and to remain relevant in the market? For starters, my products are unique and affordable. The lowest price for one piece of a modern chandelier in any other store is about Sh2,000. But in my store, the lowest is Sh650 apiece, which is pocket friendly. Moreover, I add a personal touch to my products because Kenyans are drawn to matching colours and patterns in their décor. This has helped me to get more referrals from one client to another.
What would you say are the top three skills needed to be a successful entrepreneur? Persistence, adaptability and hard work. If you merge the three and still not realise growth, then probably blame your business language.
What business tricks have you discovered that keep you focused and productive in your day-to-day schedule? First, be an early bird. I start my day early in the morning, which helps me plan my day and how I will achieve my goals.
How do you conquer moments of doubt that so often stifle or trip ideas? Having faith and believing in God keeps me going. I am also the kind of person who doesn't believe in defeat, I might fall several times but I ensure I accomplish my mission. I am a mother to one son who looks up to me, and he is my motivating force.
Other than deciding to work alone, what was the single most important decision you made that contributed to your success? Consulting my mother to perfect my art. If it wasn't for her, I wouldn't be where I am. This is one of the most unique talents that I wouldn't have received from any business institution. It gave me the courage to embark on the business with full knowledge of getting less competition.
If you would have been given one piece of advice before you ventured into business, what pitfalls would you have avoided and which opportunities would have followed? I would have avoided the mindset of expecting a profit within a short period of time. This is one thing that makes many upcoming entrepreneurs quit the business sector. Besides that, I have wasted many years working for people. Looking back on all the time I wasted as an employee for other people, I would be probably the employer owning my woolen chandelier company. The main lesson I have learnt through my experience is to go for a business that you understand well, as you will face fewer struggles.