Expensive little mistakes you don't want to make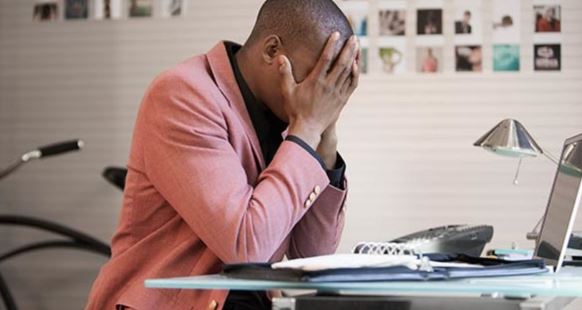 When one decides to embark on a business venture, it is always important to study the implications of legal business decisions made, or not made. One slight misstep that allows the law to snap its jaws on your venture is all it takes to finish the business off. Here are a few things to be wary of.
Failure to follow business tax laws
A business person should know which taxes the business is eligible for, when to file the income tax returns and how to do so.
In light of this, the business person should hire a good accountant, or have a software that can help in maintaining the records for the business. They should also procure a system that helps in filing of taxes on time.
Lack of appropriate contracts with external partners
In instances of outsourcing, one should ensure that they sign a contract with the other party. Using services of an entity outside the business needs iron-clad contracts.
Before commencement of a project, the partner coming in should understand exactly what one expects from them and what they expect in return.
A lawyer can draft contract templates which would make the partnerships peaceful and beneficial to parties involved.
Failure to protect intellectual property
Business people should know how to protect their intellectual property. These include trademarks, logos, patents, copyrights and trade secrets. This will prevent competitors and malicious entities from taking undue advantage and using such companies' registered and famous names to make a killing.
Failure to have clear deals with co-founders
When starting a company with co-founders, one should agree early on about the details of their business relationship. Not doing so can cause significant legal problems in the future.
·Is each founder's percentage ownership in the company subject to vesting based on continued participation in the business?
·What are the roles and responsibilities of the founders?
·If one founder leaves, does the company or the remaining founders have the right to buy back the departing founder's shares? If so, at what price?
·The time commitment expected of each founder. What constraints will be imposed on outside commitments?
·Salaries for the founders.
·How will key decisions and day-to-day decisions of the business be made?
Going for a company name that can be disputed
When picking a company name, it is important to conduct proper research to help one avoid trademark infringement or domain name problems and to ensure that the name one chooses is legally available to use.
One may infringe on someone else's trademark if adoption of a name is likely to confuse customers.
Failure to secure right legal counsel
Often, looking to save on expenses, startup businesses often hire inexperienced legal counsel, including lawyers who are friends or relatives and who are not merited, or those who are cheap. In doing so, the founders deny themselves the advice of experienced legal counsel who can help them iron out many legal problems, or that could help steer the business clear of such possibilities.
Founders should be keen and only hire the most experienced counsel and ensure that they are getting updated on what to do, and what not to do to save themselves from the law.
Lack of vesting
Vesting is something that is done to ensure that business partners, the founders, don't decide to exit the company and demand their investment back before a certain period of time has lapsed.
In essence, vesting protects founders from each other and aligns incentives so everybody focuses on a common goal: building a successful company.
Lack of an advisory board
Businesses should have a board from which they can get advice, especially if such people are experienced and thus have a good understanding of that business environment. The advisor may sit in on some high-level, strategic meetings.
These people also offer fantastic networking opportunity, great insights and disruptive solutions to some of the issues that may be affecting a business.
Alternatively, a small business can choose a mentor. Someone who can give advice on issues that crop up as the startup finds its footing.
Choosing the wrong business entity altogether
Is yours a sole proprietorship, a partnership, a limited liability company ("LLC") or a corporation. All these have their varying tax consequences and personal liability. A lawyer can always advise on the best choice, with each one of them having its distinct pros and cons.
The finances, growth opportunities and other factors such as legal environment and markets can enhance the knowledge of the structure to employ. ?