From fired to freedom: Our journey to self-employment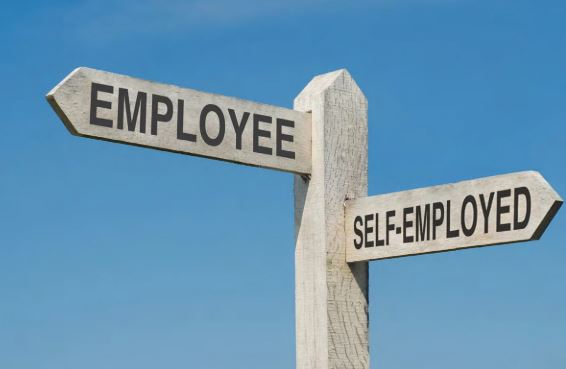 When one loses their job, especially unexpectedly, it feels like the world is crumbling. And through the past few months, many Kenyans have lost their sources of income. But with a little creativity and a lot of hard work, one can climb out of the bleakness.
1. IF I KNEW WHAT I KNOW NOW, I WOULD HAVE LEFT EMPLOYMENT SOONER
Eric Mwanzia, formerly an events director and now co-founder of Arts Group
I had worked in one of Kenya's top hospitality establishments for about 13 years. It is a highly competitive industry that keeps you on your toes throughout your working day, more so when you are on the events desk. My exit from the hotel industry was not intentional, but was influenced by external forces. I had worked in the hotel industry for 13 years. At some point, I was just not aligned with the deliverables under my stable and I was laid off.
Shortly after leaving employment I joined my brother to create The Arts Group, an events management company that is also involved in designing branded items as well as digital marketing. The agency space was fairly young especially in events management, so this was a default for me having been an events director in the hotel industry. So far, we operate with a staff of eight. It is right then to say that I moved from being an employee to creating employment for others.
If you have just lost your job…
Reevaluate your life and cut down on non-essentials. Do not expect to sustain your former lifestyle. Leave your comfort zone, look at yourself and start a business around your hobbies, not necessarily crafting something around your former profession. A friend who was a teambuilder, but unable to move around due to the current situation looked at current unmet needs and decided to start a delivery business. He is earning some money now.
Prepare for challenges: Generating feasible business ideas may be challenging. For me though, raising enough capital was a big challenge. Initially, I operated on some personal savings and funds borrowed from family and friends. Another challenge was getting prospective clients believe in me, knowing that I was not the only person offering this specific service. I tried hard to cast my net wide to overcome the competition. I literally have to knock on doors where I believe a deal can be made. By the way, after succeeding to find some space in Kenya's cutthroat business field, getting paid for the services rendered may take months, and that is after meeting crazy deadlines and tight budgets.
Adjust to changing circumstances: The conditions that made you lose your job might be present out here too. Take my case for example. With no events going on due to Covid-19, my core business is in limbo. I could have sat down and rue the day I went into business. However, I decided to adjust my sails by looking at what else could bring in some cash. With Sh5,000, I decided to buy 50 chicks to rear at my home in Machakos. I have 70 of them now and will be ready for the market in another month and a half. That will earn me about Sh60,000 out of the initial capital of Sh5,000.
If only I knew what I do now during my time in employment, I would have worked for about five or six years then got out into the wide world out here. We give employers too much of our active life, retire and then try to hustle in our old age. Try to find your joy and pleasure early on in life.
A hustler's tip: Be a credible businessperson and earn the trust of your clients. For me to gain, those I deal with must gain as well. A candle does not lose anything by lighting another candle.
2. NOW I KNOW SALARY LIMITED MY POTENTIAL
Auka Gecheo, former business executive and now founder and chief executive, Live Eye
For seven years, I was in charge of the East African business for a Pan-African broadcaster. I charted the overall course of the business across the region. It was an absorbing career that called for by-the-minute decision making strategies. My position became redundant when the broadcaster closed shop in Kenya last year.
Rather than look for another job, I offered to acquire the technology that my former employer was using here so as to produce similar programmes within the region. That is how my company, Live Eye was born. A single production can involve up to 24 people, not a bad figure for job creation.
If you lose your job…
Your fears about the future without a job may be justified. However, adverse circumstances such as the current Covid-19 situation may just bring new opportunities. If you were in a decision-making position, tap into your previous experience to weather some of the storms. In my case, I learnt about business structures and work ethics from my former employer who had hired the best talent in the market.
Prepare for challenges: Regardless of what you may have heard, nothing prepares you for entrepreneurship in Kenya, at least not our formal education system. Going solo for me was tough and setting up structures tougher. In the meantime, the taxman is waiting in the wings for you to make the first coin.
Adjust to changing circumstances: There is no one script for starting a business after job loss. If you can look for space within your current skill set, you are halfway in.
If only I knew what I do now during my time in employment: A salary limits one's full potential. In employment, you are more like a machine – switched on in the morning and switched off in the evening. Going into business may be tough but not as terrible as people think. Out here, you have a chance to broaden your horizons that you could if still employed.
A hustler's tip: You can learn anything under the sun, but there is no school that can teach you passion. It must come from within.
3. YOU CAN SURVIVE WITHOUT BEING AN EMPLOYEE
Tom Mboya, a former news anchor and now a mentor, in a previous interview, revealed his struggle to find his footing after he was shown the door.
When I was let go at K24, I was at my peak and then didn't have a job anymore. That left me thoroughly confused. I had just come from being the best in Africa, best in the world, and this is recognition by reputable institutions like CNN and so on. They are telling you they are happy with your work, they have endorsed you. That you are the one. Given you a gold medal. But then somebody else thinks 'nah, it is time for you to go'. Trying to reconcile those two things was tough. When you do not have a contingency plan and then you lose your job and you are a single parent – it is very tough.
But I found my way out of the sunken place. I got a book called Halftime: Moving from Success to Significance by Bob Buford. It just talks to you about the importance of halftime like in soccer. Why it is good for the heart and good for the mind. And then I started to convince myself that maybe my halftime has come. So I started to have a conversation with myself that was positive and encouraging. So here I am! Doing my halftime! I also thank God for friends and family around me.
Today, I mentor people. It is not structured, but it is happening. Somehow I am there at the right time, talking to groups of people, setting down issues and they are listening and receptive. Most importantly, I am doing my halftime. All the things I have done, including those awards, are external. This is the space and time and moment I have found where I am going in. I am fixing things inside. That to me is more important than saying I work for such and such organisation.
You will face challenges
It is tough without a regular stream of income, but one can survive without being an employee. I have this knowledge capital, coupled with expertise that if put together can help institutions, companies and colleges do great things and I charge for it. When you are coming from a media background sometimes it takes a bit of time. After I go through my half time, I believe that my second half will be bigger, better and stronger, moving in the direction I was intended to move.