Five changes you can expect post Covid-19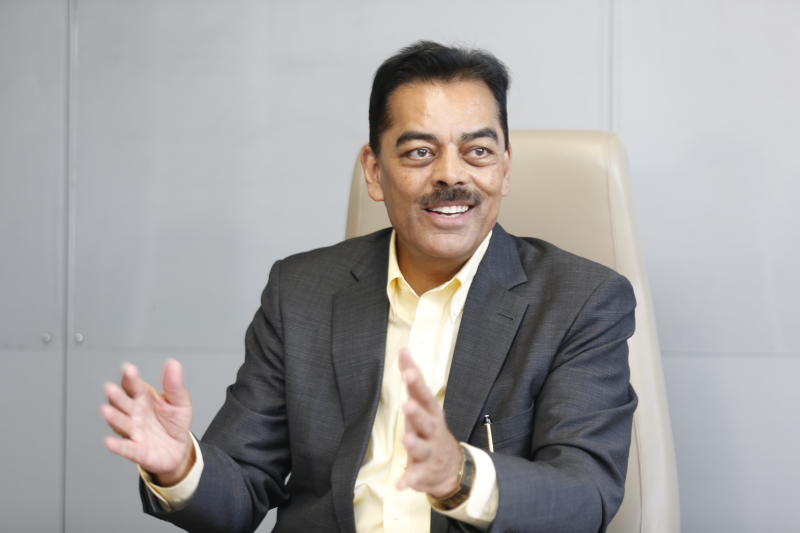 When the pandemic finally ebbs away, many businesses will lie in ruins, some cold and lifeless, and others barely stirring. This pandemic, has hugely impacted businesses globally, sending GDPs to new lows.
But amid the agony, some businesses will rise up, revitalised and raring to go.
"Businesses will have to reevaluate their operations. Most of them will have to restructure as the need to understand what customers need most becomes even more profound," says Vimal Shah, the Bidco Africa Chairman.
Startups have been shaken to their core. Even big companies have resorted to raft measures to safeguard business, with pay cuts and even employees' layoffs being mooted, and even actualised.
How will the industries be affected by coronavirus?
1. Reduction of dependence on China for imports
For Africa, as is with many other regions, overreliance on China started hurting businesses even before the virus seeped out of the Eastern superpower. The province of Hubei, where the outbreak began, is a high-tech manufacturing hub. It is home to many local and foreign firms highly integrated in the automotive, electronics and pharmaceuticals industries. The province accounts for around 4.5 per cent of China's gross domestic product. About 300 of the world's top 500 companies have facilities in Wuhan, Hubei's capital, according to Financial Times. The outbreak of coronavirus there caused disruptions to supply chains on all continents before it became a global pandemic.
Even cut off from our major supplier, business has to continue.
The pandemic might, after all, be the panacea for the big problem of overreliance on foreign suppliers. That we can be in business within Kenya, with raw materials reaching our own manufacturers and finished products swiftly being wired to Kenyans, is a fascinating discovery that is, quite frankly, belated.
2. Local manufacturers taking charge
In Kenya, local companies are now sourcing raw materials from within as they try to come up with innovations that will help in the battle to tame the scourge. And we are just about realising that we have the capacity to fill some of the supply chain gaps that we have always relied on imports to fill.
Motor companies are churning out ventilators. Textile companies are making face masks in bulk. Even the Jua Kali industry has made numerous, well advanced handwashing stations with many small organisations manufacturing soaps and detergents.
3. Portfolio diversification
But most of what businesses will learn from the pandemic is the need for portfolio diversification. According to Vimal Shah, producers of non-essential services are suffering most as people redirect their finances towards the most basic of goods: food, shelter and clothing. At the end of the pandemic, people will be more concerned about their health and well-being, with luxuries now left for a chosen few.
"Very few people will be forking an extra coin for branded T-shirts. If one that is not branded is significantly cheaper, then there is every motivation to save money and go for that specific, cheaper one. It is all about saving money," he says.
Nairobi has been at what could be called a near-standstill, with many companies shutting down shortly after Covid-19 docked inside Kenya. Most could not survive the economic blow that hit them and the country only days later, and it could get worse if the pandemic persists. As such, it is a wakeup call for businesses to come up with solid plans to will help them survive unpredicted tempests in future.
4. Resilience and adaptability
Companies will learn to be resilient.
Businessmen will learn to wade through the storm, keeping their heads above the water even as tough times come. And only the fittest will survive.
Companies will now be taking the inevitable move of making their operations as digitised as possible. Circumstances have forced them to operate in that way, with many employees required to work from home. The long awaited shift to fully automated systems may be around the corner.
For one, the allure of spacious office spaces will subside. Companies will resort to having their employees deliver from home, and thus the idea of paying rents for spaces that are underused will be shunned.
"Commercial rental spaces will be hugely affected," says Abaham Samoei, president of the Institution of Surveyors of Kenya. "Companies will be eager to see their workforce integrated into digital working spaces."
5. Adopting technology, time and cost saving measures
Technology is thus the new norm in business, and companies have not an option but to adapt quickly and get on the bandwagon. It is the direction the world will be taking, and it has long been proposed.
Shah feels that working from home will not only be cost-saving but also time-saving, with employees normally spending a bulk of their daily working hours in travel, office breaks and in making acquaintances, complete with unnecessary small talk in offices.