Key lessons I have learned from the pandemic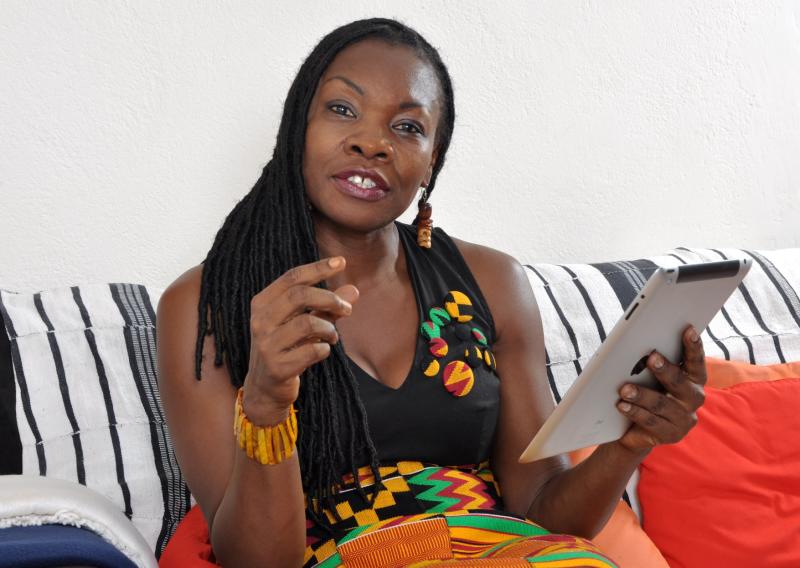 Before Covid-19 hit, most businesspeople and those in employment seemed anchored on solid ground. Business boomed as corporates looked forward to another fruitful year. The employed were just recovering from the Christmas and New Year's binge. Their jobs assured, they hoped to work for a couple of months before hitting the beach – again – for the Easter holidays.
Then came Covid-19 and all such plans came a cropper. Surviving and taking care of one's health have become key daily concerns. In the midst of this uncertainty however, many have learnt a number of vital lessons regarding financial management besides other key life lessons. What have you learnt?
A fall back skill is essential
Ben Mugambi, Tour operator, Ben Ecological Safaris
When it started becoming apparent that Covid-19 could spread across the world in a short time, I was busy driving some foreign tourists around the coastal region. I was assured of some good income for months to come. Then a call came in from their home country and the next thing I knew, I was dropping them off at the airport the following evening. That was revenue gone in seconds, literally.
Lessons learnt: It is advisable to save some money for any possible eventuality or a disaster like this one. Nobody knows how tomorrow will be. I have learnt that one needs to keep daily expenses to a bare minimum. That way, your reserves can push you for a few months (if not a year) before things stabilise. And while you can, learn to do other unrelated jobs or a new skill that you can fall back on if it becomes impossible for your main business to perform well. As for tourism, the pandemic should teach all tour operators to focus more on local tourists as they would absolutely save us in case something happens to the foreign tourists that we highly depend on.
One-year reserve from now on
Anne Murungi, Lead Consultant, Hospitality Consult.
There is nothing wrong in having a long-term plan, say a year in advance, for a business. We could tell the best and worst case scenarios such as travel advisories or the periodic election disruptions. In January all was looking up and we were about to surpass previous targets. Then all of a sudden, our books were empty due to Covid-19, a new and unexpected event. Unfortunately, we had no plan for the unknown.
Lessons learnt: Whether you have a pension plan or not, save some cash for the unknown. I have learnt that living from pay slip to pay slip is dangerous. In business, knowing how to manage one's expenses, keeping a close watch on profits and losses while creating ways of buffering the business for the hard times will certainly help the business. It is also a good move to have conversations with suppliers or even the landlord aimed at staggering payments to ensure business continuity. Closing should not be an option.
A steady job isn't guaranteed
Marion Milcah Mumbe, Pilot at Air Kenya.
Before the pandemic, we may have taken many things for granted – being healthy and able to wake up in the morning, have a hearty breakfast, hop in the car, drive to work, and enjoy a meal with a friend. Most depended on a steady cashflow. Then what we termed as "normal" changed in a matter of weeks.
Lessons learnt: Nothing is a guaranteed. Neither our jobs nor the money we earn. Still, to live even in current situation requires that one has some cash to cater for essential personal and family needs. That requires one to consider setting alternative sources of income. The food and medical industry seem to be among the best investment vehicles now. And when that extra income gets in, save, save, save.
Be grateful if you get paid for work done
David Macharia, Owner of Versatile Photographers
Professional photography requires that you meet people in order to earn a living. Of course, this is difficult since photography is not one of those "work from home" jobs.
Lessons learnt: I have learnt that in these times, it doesn't matter what kind of a business empire you have built; you ultimately have to focus on providing the three basic needs, the ones we were you were taught about back in primary school; food, clothing and shelter. I have had to work with and manage the little resources I have. And if one gets paid for work they have done, they should be thankful. It could be worse.
Life is precious
Mwenda Thuranira, CEO, Myspace Properties
Things have gone south in real estate. Property prices have dropped steadily. We are looking at tough times for the whole property market. Recovery will take time. This will affect both those who have money now and those who don't. In fact, we are dealing with two viruses – Covid-19 and hunger. The poor are more scared of hunger than the disease and are unable to stay in their houses and wait and for death. On the other hand, the rich have the means of survival but are scared of the disease. Bottomline, life is precious.
Lessons learnt: I need to listen to financial advisers more than I may have done in the past. The advice to save at least six months' worth of one's earnings may be a long shot but can be the fallback one needs to plan for financial recovery. We can also flatten the financial curve by sharing what we have from those without. We should appreciate life more and not worry about our small problems.
It isn't the time to gamble with the little you have
Dorothy Ooko, Google Head of Communications and Public Affairs, Africa
Covid19 has taught us the importance of living in the present moment. In January we had made many plans and none of them could have prepared us for where we are now. My "No Head" podcast was started just when borders were closing to share the lessons we often miss because we are not in the present moment.
Lessons learnt: Cash is king in times of crisis. We must keep some cash in hand and be frugal. We don't know how the situation will be and if we will have the jobs we currently hold. By the way, this is not the time to borrow. Avoid debt like the coronavirus. There are people posting online videos advising us to invest in certain stocks or property the billionaires buy. Please, this is not the time for financial speculation or gambling with the little you have.
Adapt or die
Agatha Juma, Story curator and director at Engage Kenya
Learning to be versatile in business is the name of the game during these extraordinary times.
Lessons Learnt: I have come to understand that nothing is cast in stone, not your products and services, not even how you deliver them to your clients. In fact, even the clients we "traditionally" serve will change. So will our structures and systems. Everything in your business can be tweaked to adapt to new circumstances.