I gave up on an office job and have no regrets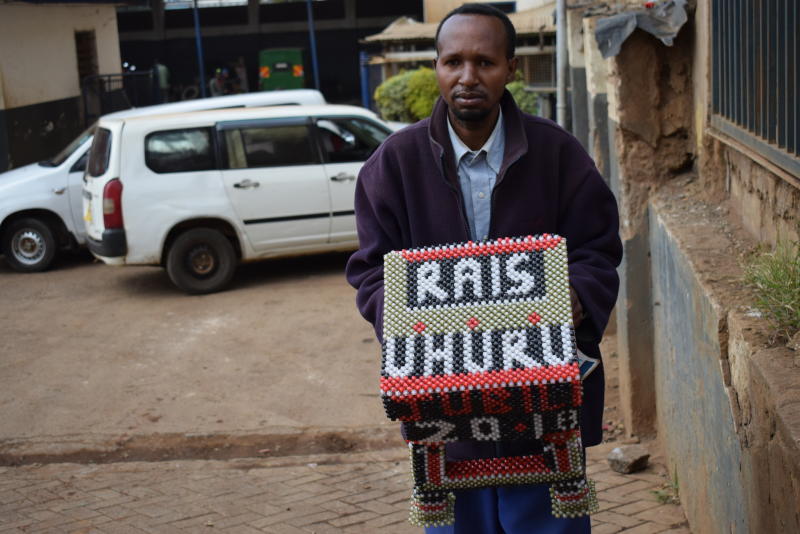 Ikuli Musyoka runs his business out of a makeshift shed in Makutano, Meru County. But this simple exterior hides an artistic gem.
Once you walk through the threshold, the beauty of the beadwork displayed inside will take you aback. Musyoka, 37, makes jewellery and mats from beads.
The father of two says he's been earning his living from beads since he was a teenager. Born in Kitui, Musyoka dropped out primary school and moved to Meru in search of a 'good' job.
However, he didn't quite get what he was looking for. The only available opportunities were menial jobs at construction sites. These jobs were also not consistent.
Musyoka had to go back to the drawing board to put food on the table more consistently and pay rent.
"After a long struggle to get a job with my level of education, l decided to fall back on my talent. Back in primary school, l was good at weaving, so l came up with the idea of weaving using beads."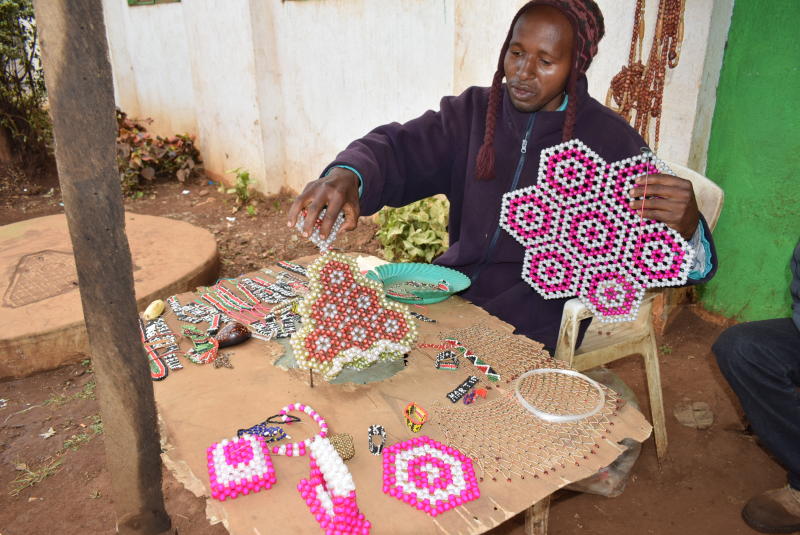 Banking on talent
Aside from bracelets, Musyoka also makes furniture, like stools and armchairs, from beads.
"I customise most of my products. A majority of my clients know what they want, and I do everything from names to complicated patterns."
Musyoka has no regrets about banking on his talent, as beads now cater for his rent, food and school fees costs. On an average day, he takes home Sh500, but when business is good, he'll pocket Sh2,500 to Sh3,000.
The jewellery costs between Sh200 and Sh300, while mats start at Sh2,500. The custom furniture's pricing depends on the item, the pattern required and the material used.
"I buy the beads from Nairobi on a weekly basis. A kilo of the beads I use for the mats and furniture costs Sh300, while the ones for jewellery cost Sh100," says Musyoka.
His average profit on the kilo of beads is Sh2,000 and Sh600, respectively.
"I would want other young people to do what I did. Exploit your talents and use them to earn a living. Many youth have the mentality that they'll only make it in life if they secure a job in an office. But that's not the case. Success doesn't show up through only one path," Musyoka says.