The writer making a living by walking off the beaten track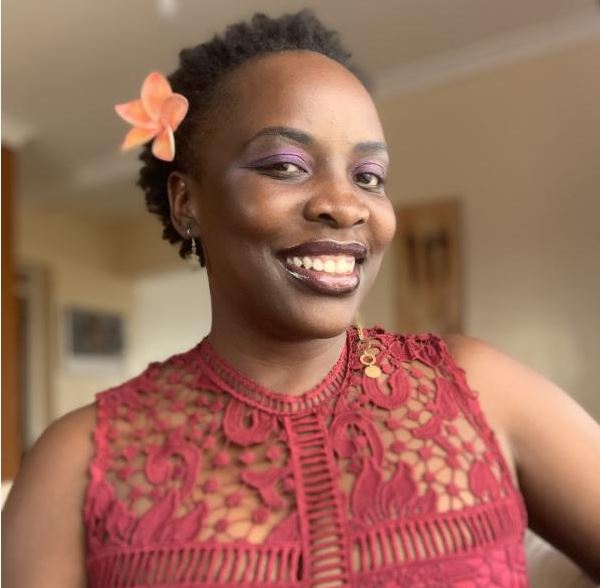 Mona Ombogo wears many hats. She's a published author, scriptwriter and a video blogger who's been in the Kenyan film industry since 2007.
Her first film project was the movie Unseen, Unsung, Unforgotten. It won two Kalasha Awards in the Best Editing and Best Supporting Actress categories.
She's a creative you won't find walking the beaten path.
"I like to do things that if someone watched, read or listened to, they'd walk away thinking. It would have changed or impacted them somehow. I don't like to do the obvious just because I think there are so many things you can discover when you're off the beaten path," she says.
And a new film she's written aims to do just that. Dream Child – a feature film that launches tomorrow and runs until July 14 – tells the story of Kevin, a straight-forward teenager who's terribly tested after he discovers a horrid secret.
She speaks to Hustle about finding her niche and where she finds the time to do everything she does.
What was the inspiration behind 'Dream Child'?
The film is by Zamaradi Productions; a company I've worked with a lot. They had an idea where they wanted to talk about the boy child.
From that point, we brainstormed to figure out how to place that idea in reality. We went back and forth, particularly with the director Victor Gatonye. We work well together, just bouncing ideas back and forth with each other. That's how Dream Child came about.
What was the most exciting thing about this project?
When you write something, you never know if it'll ever see the light of day. We wrote the film in 2017 and it was meant to come out at the end of that year.
The exciting thing is to finally see it coming out and showing at a major cinema, Anga IMAX.
What's your writing process like?
It's different for different things. If it's your own idea, you just start crafting it. If it's a client's or producer's idea, you have to discuss with them exactly what they want and then break it down until you get to the issue and what they're trying to do with it – are you trying to solve an issue or shine a light to society? And then I start writing.
What does your team hope to get out of 'Dream Child'?
Something that people talk about or relate to. What we've done is a bit different – we've tried to go really raw. People can look at it and feel uncomfortable because only then will we start to have true conversations about relationships.
I feel like we live our relationships in a very 'surface' way, and I think our relationships represent this iconic family that is perfect.
But when we look inside, there's so much going wrong, there are so many people who are hurting and getting into depression because nobody really wants to unwrap it and accept that maybe we also need to change how we structure our relationships.
Those are the questions I hope people will be thinking through when they leave the theatre hall.
What are you now working on?
Some of the projects I'm currently working on include a series on Facebook called 21 Days Being Naked.
It's about standing naked in front of our heart and soul and asking ourselves the tough questions, particularly about the negative patterns we repeat when it comes to relationships; what is broken inside and how can I fix it so that it never manifests again?
Over 21 days, 21 blogs and 21 pictures, we explore raw emotion and shine a light on how we can use our past experiences to our advantage and rise.
I also have a video blog, Life With Mona, which discusses everyday raw truths. I also have two novels, Soulfire and V for Visa. I'm currently writing the sequel for V for Visa.
You have a lot of things going on – what are your favourite time management tips?
You need to have your deadlines, and then work backwards.
A phrase I have also learnt to use is "No, thank you". Learning to say no has been helpful.
What would you tell someone who wants to write for a living?
I think people today have it a lot better than we did when we were growing up. Now, you can turn on the TV and see successful shows written by Kenyans, and you can actually meet someone who's making a living from writing like I am.
Also, there's so much you can learn online. So I would tell people, change the narrative. You can and will have a lucrative career with writing, especially as the industry grows.