My Hustle: There's room for a 'Ms Faiba', Watch Out!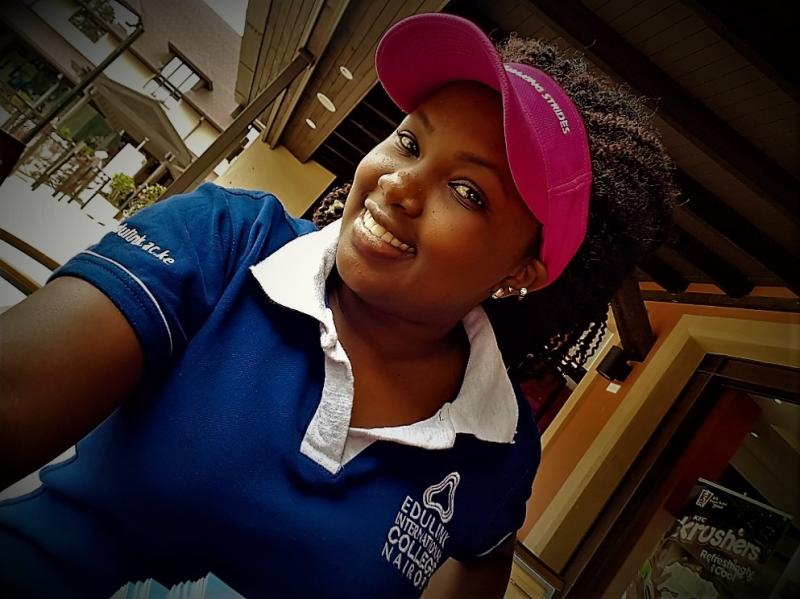 I'm a final year graphics design in animation student at a Nairobi based college but I have been putting what I have been learning into practice and making a dime in it as well.
Though this course offers one a wide range of priorities like photography, movie production and directing, animation, design and model, it suits my personality as I'm passionate in serving the community and producing products that can satisfy their desires.
Animations, other than being entertaining through creation of cartoons, can educate a community if themed on certain subjects.
Although the course seems relatively new in the market, making it rewarding and also fun to learn new things, it is competitive. When lucky to get work off campus, I'm like excited but must work on it with a lot of determination and passion and leave a satisfied customer at the end of a project.
But before commencement, the client must make a deposit which a fraction of a project's cost. Though a project is charged by the kind of product needed, there is always room for negotiations. To reach a client base, and market my services, I use social media platforms like Behance.
The field is not without challenges though. There are freelancers on the rise. Missing on the deadlines can make the clients not take one seriously, especially if you are a student and not a seasoned hand in the field.
Keeping up with the creativity is another, so is staying updated or lack of creative control and so on.
The likes of 'Mr Faiba' animations are my inspirations, and they make any aspiring student take animations to a new level.
The satisfaction of being my own boss
All I can say is make use of a good business idea when it presents itself and when it seems viable; it just might grow into a business of great repute