Starting an e-commerce shop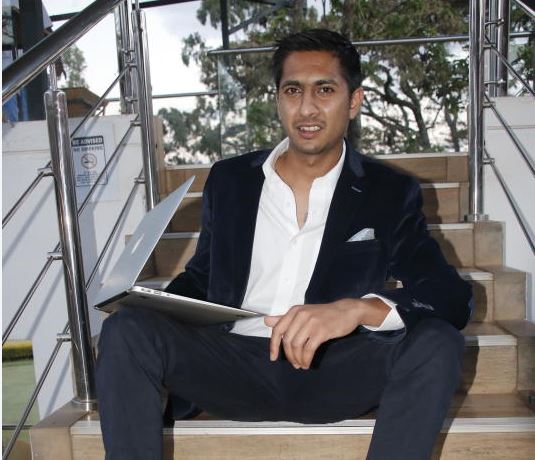 Viral Kirtesh left a successful farming venture to start an e-commerce entity, Findit.ke. One year on, he is thriving in the crowded online shopping market. How does one move from farmer to tech?
How did the idea of starting Findit.ke come about?
We started developing Findit.ke in February 2018. I was practising farming but with some interest in the e-commerce industry after realising missing gaps with those doing it. The idea was born after running another platform called 'Sokompare', which used to give customers an opportunity to choose from a variety of a products when shopping online. Sokompare helped customer compare prices and quality before choosing. In 2018, we re-named 'Sokompare' to 'Find It' to make it more global. This is when I left farming to manage the firm.
Why did you choose to get into e-commerce when it is getting crowded by the day?
I decided to join the competitive online shopping market because of the gap I identified. Other platforms sell products on behalf of other businesses. 'Findit.ke' gives the client an opportunity to sell their products themselves to the clients.
Also by offering a wide variety of the same product from different manufacturers, clients get the opportunity to compare prices and get the best deal.
Have you been previously engaged in e-commerce in any way?
I have been engaged in farming since leaving consultancy, which I practised after studying business administration in the UK and came back to Kenya.
How can a business or supplier join Findit.ke?
One has to register their business first,then choose the category of your business. We have the Bronze category, which is free but has a limited number of products of up to 20 listings. Silver where one pays Sh5,000 to list up to 50 products and Gold where you pay Sh12,000 for unlimited listings.
How many clients have subscribed to Findit.ke?
About 340 clients had signed up with us by last year December, a few months after we went online. Currently, we have more than 1,500 businesses that have signed up with us and we expect more after the official launch.
Are these businesses getting value for their money now that they have joined Findit.ke?
Yes they are. We have a monthly user base of more than 200,000 clients. This is a selling point for many businesses that sign up with us.
Technology is a key component to running a successful e-commerce business. Which one are you applying to give your Findit.ke clients value for their money?
We are investing much in the artificial intelligence systems. This is helping us know what people are looking out for out here. With this, we advise businesses accordingly on what clients are looking out for.
Any notable brand you have signed up in the Kenyan market?
Saj Ceramics, Numatic Africa, and Nairobi Sports House among many others. Some of the top businesses we have signed up sell kitchen appliances, tiles and players in the hospitality industry.
Which challenge can you single out as largely affecting the e-commerce industry?
Kenyans are used to the traditional ways of shopping. One sees a billboard, then they physically look for the product.
It is a challenge bringing the older generation who do shopping traditionally in spite of the fact that they are the ones with the buying power. How big is your workforce?
We have eight employees who are working on a permanent basis and 30 sales agents.
What is that one thing people don't know about online shopping?
Many are not aware that some products have more than 100 suppliers from who they can do a comparison and get the best deal for the product they are looking for.
Any future plans for 'Findit.ke'?
We are developing an app which will enable customers chat directly with sellers.