Running a restaurant? 3 tips on doing it right from Café Deli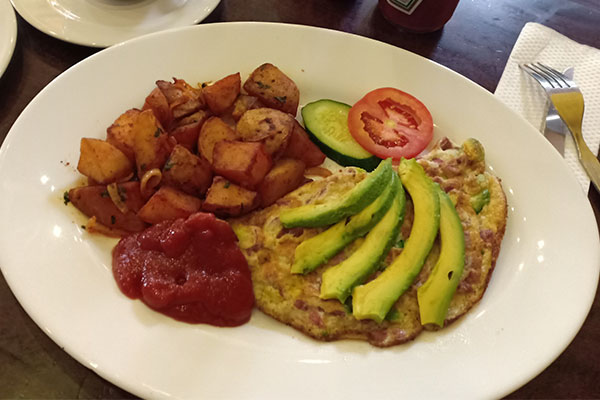 Gilbert Amatta has wanted to open a restaurant for a long time, but fear has held him back. As a result, he held on to his job with a multinational firm in the food business for close to a decade.
Deep down, however, he knew he was made for entrepreneurship, but fear only let him get as far as registering a business. Fate eventually overwhelmed fear by throwing two incidents his way.
First, his mother, who was very dear to him, died, and while in the mourning phase, he became sloppy at work and eventually lost his job. Second, since he had already registered his business, Rustic Kitchen, and had little else to do, he decided to fully focus on it.
Gilbert's business kicked off with the support of his family – especially his wife – who plays a key role in its operations. His church was his first major client. Since those early days, he has made tremendous strides and now wants to set up a restaurant.
The Business Coach linked Gilbert up with Obado Obadoh, who runs the Café Deli and Delicatessen group of restaurants. Here are Obado's top tips on how best to run a restaurant business.
1. Food costs should not take up more than 40 per cent of revenue
It's vital that food costs be minimised and kept below 40 per cent of total revenue – or not more than Sh40 of every Sh100 that comes into the restaurant – or else the business will run at a loss. Source for ingredients at the lowest cost and maximise on economies of scale.
2. Rent costs should not exceed 10 per cent of total revenue
If rent takes up more than Sh10 of every Sh100 the business earns, then you'll not have maximised on space and the costs will be eating into your profit. Location is key to the restaurant business. Find a strategic location where your potential clientele exists.
3. Concentrate on your core business
Outsource any service that's not your core business when you're in the food industry. Transport is an important element in the catering business, for instance, but since it's not your core service, hire someone else to provide it. This not only limits the risks involved, but also allows you to concentrate on what you do best.
[Ian Dennis is the host of The Business Coach, which airs on KTN Home on Fridays at 7.30pm]