To keep your business in business, do this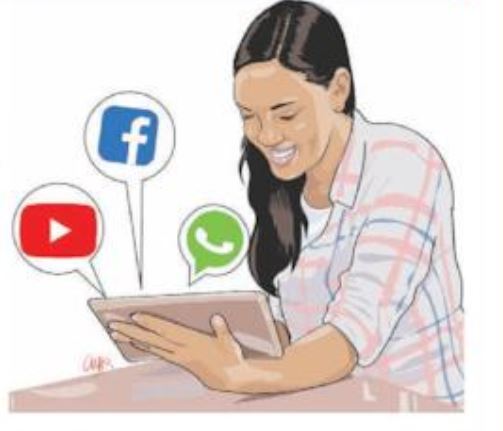 I had a really crazy schedule from mid last week; I landed in Mombasa to award a few fans and got to know the region's talents.
I staged an awesome performance and got great feedback from the client which is always my main goal - make sure the consumer and the client are all happy. For happy consumers and clients definitely means more business for you.
This applies in all fields, whether you are a fruit vendor, operate a kibanda or you run an agency. Most products that we buy or services we enjoy; we either recommend them to our friends because we enjoyed the experience/product. Usually when recommending, we'll use phrases like, 'that place is nice', 'their service is A plus', 'I loved the way they handled me'. The consumer is a very sensitive subject and that is why we have to do extensive research before opening a business. Research enables us to read patterns.
That's why once in a while you will come across a group of young people with questionnaires asking questions about products that you use regularly.
What I love about the questionnaires is that they tell you to be bold and truthful. For that feedback is what they use to create a better product for the consumer.
How important is that in business? I learnt the importance once I was working for a startup of one of my mentors. We had just had a dinner meeting and an idea struck him.
As we speak he owns a number of business in Kenya and controls a majority share of the retail industry. So in the beginning, before we became friends I used to wonder what his secret to success was.
One day I gathered enough courage and asked him what his secret is. "Two things," he said, "the product and the consumer." We had a few sessions with him and he broke it down for me. The amount of effort we put on the product should be equal to the effort we put on the consumer. It is only right to do so because the product is designed for them.
He emphasised that human patterns keep changing and so should the product, for the product designers are also thinking of ways to make the consumers lives easy and with that intention, evolution of products is taking place.
WhatsApp killed BBM, Youtube killed DVD, Bluetooth killed Infrared, Uber killed yellow cabs, sms killed letter writing, and Wikipedia killed encyclopedia only to mention a few.
When I first saw this list, as a business man, it meant that they got comfortable and didn't engage with the consumers enough to know what adjustments to make to their products. As much as they look and sound new they are an evolution of the previous products.
I always point out that there are no new inventions just new executions. And doing research on the products made way for better products. The question I would ask my reader who is in business is, what measures are you putting in place to make sure that your product survives the next generation and the next wave?
Generational patterns are different and it means the more user friendly your product is, the more attention it will get. The thing that leads to the downfall of most entrepreneurs is that once they get their business flourishing and established a customer base, they get comfortable.
Before they know it they are out of business. Know the right time to evolve and the right time to make the next 2.0 of any product that you are feeding the public.
The highlight of my weekend was when I was getting out of my room and I met a couple in their late 40's.
The lady told me she is a fan of my articles and appreciated the role I am playing in mentoring Kenyan youth.
It was touching and motivating to say the least. Have a productive week and remember to evolve.
The writer is an award-winning artiste and entrepreneur.