Tips on how to navigate capital constraints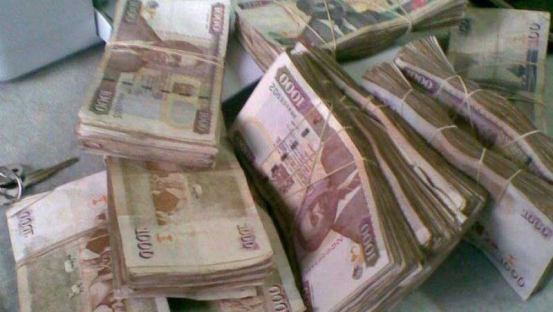 NAIROBI, KENYA: Entrepreneurs the world over encounter myriad business hurdles before their new business entities can freely crawl, walk and later on flourish.
Key among them is lack of requisite capital to start, navigate or grow their new business entities.
For those in the business world, endless days have been unsuccessfully spent explaining brilliant business ideas to potential partners, friends, family, bank managers and venture capitalists.
The main reason for the missed capital targets could be that financiers of any new business are allergic to uncertainty and are hesitant to sink their shilling into a business idea that has not been tried and tested before.
More so, if a new business idea has got no tangible or verifiable financial history. Having a bubbling business idea that has spectacular growth prospects and lacking the necessary capital to pollinate it can be a painful experience to a budding entrepreneur.
In fact, if your heart is brittle, you are likely to give up on the business idea if it gets overtaken by events or by your competitors during the finance seeking period.
The most annoying part is that potential business partners hardly see the urgency of setting up the new idea.
It is only you who can see the urgency of the matter at hand thanks in large part to your self-belief.
Most prefer delaying the financing decision up to a time when all facts and investment details are clear to them.
Well, it is their money at stake so it is their right to spend adequate time trying to understand the new business idea before sinking any cash into it. You can never fight that reality.
The problem is compounded when you try talking to your credit managers in a bid to access capital assistance.
Without adequate collateral, bankers will not finance a new business idea and with the new interest rate cap, many of them are now shy of risky customers as a way of safeguarding their business interests.
A distressing situation indeed.
So what do you do as a cas-poor entrepreneur? You intend to start or grow your brilliant business proposal and all financial access has been shut on you.
The worst thing at this stage is to give up on your new business idea.
One of the best models is self-fuelled growth, in which you fund your own business idea from scratch, patiently waiting on a financial breakthrough no matter the day it comes knocking on your door.
Resist the temptation to set up a million-shilling venture overnight; instead focus your energies on acquiring your initial core customers.
Launch your business marketing campaign on platforms that cost less money or are free to use.
Have an online portal or social media page that can be managed from a cyber cafe or from home to avoid office costs. Have a heavy and consistent online presence before going offline.
Social media marketing campaigns on Twitter, Linked In, Facebook and Instagram could work magic for your new business and won't cost you a lot.
Low-cost flyers, brochures and business cards could come in handy at this crucial moment.
Seek part time employment contracts in your industry of operation of, say, six months to acquire adequate marketing funds for your new business start-up.
Negotiate soft loans from willing friends and family to supplement cash from part-time employment contracts.
Once you manage to acquire that first client, contract, assignment, account or cheque, treat it like gold to your new business entity.
The experience will be overwhelming but do not rest at all from there.
Continually work to find a sustained pipeline of new customers, of course, but strive to be remarkable to those customers you already serve.
Word-of-mouth spreads like wild fire and, soon, more customers will come looking for your product or service.
Manage the cash flow that starts streaming in professionally and allocate funds to cost-effective marketing platforms that generate more positive results.
Keep repeating what works for your new business entity.
As your business grows, hire more hands to assist you in roles like marketing, customer service management and accounting as you concentrate on driving the business to greater heights through sustained networking.
Develop systems and business processes that allow you to delegate tasks without sacrificing quality.
Your business will grow slow and steady, and do not be surprised; the same potential business partners who had no time for your new business idea might come flooding back, looking for a piece of your thriving business.