The morning rituals that make all the difference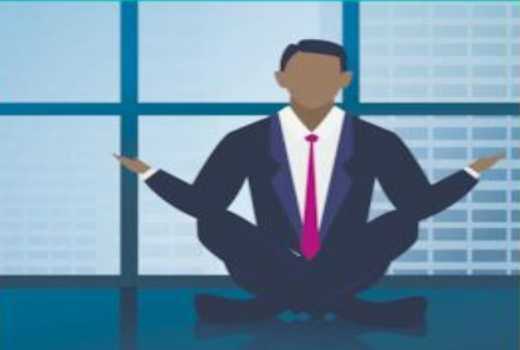 Your morning ritual will almost certainly determine how your day goes. Many people argue against this, saying if your day was meant to be bad, then there's nothing you can do to make it any better.
But I'm a firm believer in the saying that habit is the most imperious of all masters.
So pick what you can from this article because the truth is, entrepreneurs have different schedules. Some have long nights and then sleep in, while others turn in early and get an early start in the morning.
But a variety of factors determine what your morning ritual will look like, including your family, relationship and the type of business you run.
I don't have a regular time that I wake up since my schedule keeps shifting. I could have a gig in a different town or I might have just meetings.
There was a time I was so busy I didn't have time for family and I almost fell sick from fatigue. So I made a timetable, which specified meeting days, personal days, family time and days for friends.
But whatever the routine, one important aspect of entrepreneurship is good rest.
So, by the time morning comes, you need to have had a minimum of six hours of sleep; it's recommended by doctors. Anyway, back to my ritual.
First things first
I'm a strong believer in God. With all the things I've achieved, I know God has been the push behind every plan.
So when I get up in the morning, I pray – but not only then; I do it before I get on stage, before I go into a meeting, before I eat, before I record a song.
Just take a moment by your bed and give thanks at the very least – there's always something to be grateful for.
The playlist
Immediately after I pray, I go straight into the shower and put my playlist on. I sing along and hit all the bad notes, but on my playlist are songs that I've selected because they put me in a happy and positive mood.
This is important because you need to be in a positive frame of mind from the moment the alarm goes off.
But there are those days you wake up and feel like it just isn't your day. I get some of these days, too, but the beauty of having a ritual is that it translates into a plan, and gives you hope that tomorrow, there's something to look forward to.
The image
Whenever blogs and websites list their top 10 best-dressed men in Kenya, you'll probably come across my name. How you look as an entrepreneur is the first agenda in a meeting.
They'll never tell you this, but your look can create a 'welcome' feel. So I've invested in bespoke suits and urban wear that create that impression everywhere I go.
Plus when you look good, you feel good; it fills you with confidence throughout the day.
Breakfast fuel
I have a wife and three kids. I usually discuss my morning timelines with my wife so that my meals are prepared on time. And when I talk about breakfast, I'm talking about a heavy meal because I usually have busy days.
In between meetings, I'll either grab a fruit salad or light snack. But in the mornings, I don't play.
My menu consists of ugali and white or red meat, and of course, the Kenyan staple of mixed tea.
My morning word
And when I say word, I mean business word.
While I'm eating and until my daughter wakes up to get ready for school, I'm busy on my laptop going through my day's agenda, the meetings lined up, and learning business lessons.
The last part is as important as everything else because I learn invaluable lessons from business leaders. It's good to go to class, but it's even better to create your own syllabus.
The morning word extends to the car where I call my mother, brothers, and maybe extend it to my uncle or aunt just to check up on them. The rest of the trip is filled with R&B music, sing-along songs or an audio book
Basically, that's my morning. Don't copy my ritual – sit down and come up with one that works in your favour. But in all that you do, make sure you have positive energy throughout the day.
This will boost your confidence levels and performance.
The writer is an entrepreneur and award-winning artiste.