7 ways to grab investor attention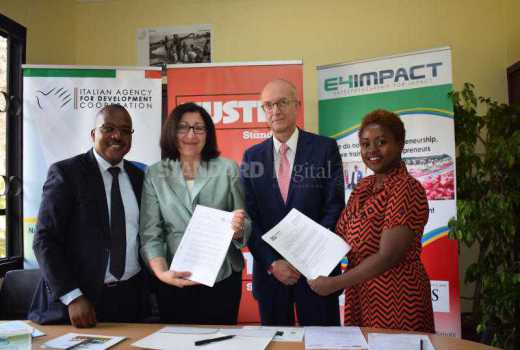 Pitching your ideas to potential investors in countless meetings and going away empty handed can be frustrating. But it isn't always easy to get someone to trust your idea to the extent of putting their money into it.
Still, there are investors chomping at the bit to invest in businesses that will bring them a return on their cash.
So how do you get them to take interest in your business?
E4Impact Foundation's manager for East Africa, David Cheberyot, offers the following tips. His organisation is running a programme – funded by the Italian Agency for Development Cooperation and in partnership with Hustle – that's looking to mentor and invest in Kenyan businesses.
1. Have a clear picture of your business model
Clarity is everything. Investors have to be clear on how your business creates revenue. You also need to have spelled out sustainability plans and your revenue streams. Not many people think about the chances of their businesses surviving adversity or what will happen if the business outlives them. Anticipate an investor's concerns, and address them comprehensively.
2. Know your numbers
Present practical timelines, backed by facts, that show how and when your business will break even. What's really important for investors when all's said and done is making money from their investment. To hold their interest, make it clear how and when you'll get them this return.
3. Know the value of your firm
Most start-ups miss out on funding because they don't give potential investors the figures they want to hear. Others, especially those at the idea stage, fail the test when they overvalue their ideas. Do the necessary math, and give your business a valuation you can back up with facts.
4. Have a plan for the money
If you got the money you're after, how would you allocate it? Be articulate and clear on your disbursement plans and growth projections. Investors would be willing to fund an efficient strategy to enable you to reach the market, but wouldn't be as willing to facilitate maintaining overheads, especially if you can't explain their value in growing the business. Only about 10 per cent of funding tends to be allocated to operations.
5. Join a start-up accelerator
Start-up accelerators give you access to mentorship and can connect you to high-value networks. They also give start-ups and established businesses more credibility to attract investors. For instance, the E4Impact Foundation programme, which is accepting applications, will link entrepreneurs to top Italian businesses for mentorship and linkages. Italy has a strong SME culture.
6. Know what stage your business is at
Different kinds of investors will fund different stages of a business. It is, therefore, worth knowing if your business is at the idea stage to attract early-stage angel investors, the growth stage to attract return-on-investment venture capitalists, or the developed stage to bring social impact investors on board.
7. Maximise on presentation
Pitch your business clearly and attractively. This will require you to have a grasp of communication and presentation skills. Also, develop and internalise an elevator pitch that you can use whenever you need to present a summary of what you're looking for from an investor, and what you're offering in return.