Red flags: Six signs you may be walking into a Bitcoin scam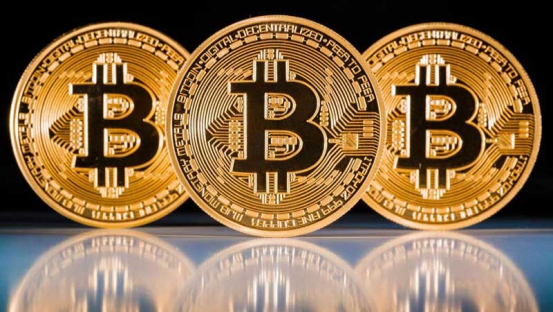 The rise and rise of cryptocurrencies has sparked both excitement and horror, in almost equal measure, across the world. There are those who believe the whole thing is a bubble about to pop, and there are those who believe we're just witnessing the beginning of a brand new Internet economy.
Whatever the future is of cryptocurrencies – like Bitcoin, Ethereum or Litecoin – one thing's for certain; there will be challenges ahead. As it is, these digital currencies have attracted questionable characters looking to prey on naive newcomers, and have been used by cyber criminals and masters of the dark web to make illegal transactions.
That said, if you are finding it difficult to ignore the colossal rise in the value of a cryptocurrency like Bitcoin (which is up close to nearly 1,000 per cent this year) and have been thinking about dipping your toes into this buzzing movement, here's how to tell what's a real investment opportunity from what's a scam.
1. They ask you for a membership fee
You do not need a membership fee to invest in cryptocurrency.
Cryptocurrency scams frequently ask for a membership fee to join their scheme. This fee is sometimes presented as something else, such as a cloud mining downpayment or sponsorship fee or affiliate programme deposit as a cover up.
One of the pillars of cryptocurrency is universal access to opportunities, assets and value. All that you need is a wallet to store, send and receive your cryptocoins. So next time someone asks you to pay a membership fee so you can buy Bitcoin or Ethereum, run for the hills.
2. Promise of huge cash flows and consistent returns
If it sounds too good to be true, then it probably is. There is no investment with consistent huge returns without an accompanying element of risk.
While cryptocurrencies rise in value, prices tend to go south during bear market periods. Remember, a lot of these assets derive their value from speculation, and at some point, people holding the currency will look to cash in on the high prices, leading to a crash in prices. How does the scheme plan to maintain returns when this dip happens?
Cryptocurrencies are risky assets that don't pay dividends. The best you can do with them is hold them until prices go up (hopefully) or trade the volatility on an exchange. The promise of huge, consistent cash flows and returns should automatically ring alarm bells.
3. Referrals, sponsorships and introducing others
Think twice about joining dubious referral schemes. If you have to introduce others, like family members and relatives, it means the cryptocurrency has no real value and is purely based on roping in those termed 'greater fools' – people who are willing to buy what you have at a higher price.
There are already some Kenyans dodging relatives who have been hounding them to sign up to various schemes on the promise of assured returns. If you have to rely on newcomers to make money, however, then this essentially means the business model is not profitable in the long term.
Before you sign up, look up the scheme online and pore over the reviews. Ask around, read comments on Facebook or get in touch with organisations like the Blockchain Association of Kenya, which was formed to address the public awareness gap in cryptocurrency scams and fraud, and educate the public on the legitimate opportunities in digital currencies.
4. Avoid cryptocurrencies with no real-world use or application
Fraudsters are taking advantage of the sweeping wave of interest in cryptocurrencies to sell their own 'scamcoins' based on zero utility. OneCoin and Bitconnect are examples of coins that purport to be cryptocurrencies. They rely on introducing other people to buy into the larger scheme, while under the hood, they serve no purpose.
Legitimate cryptocurrencies have real world applications – like sending money abroad, or as a store of value or making payments online. Real cryptocurrencies have utility, use cases and functions from where the coin derives its value. Utility then drives up price.
5. Does that cryptocurrency have a GitHub page and profile?
All of us should ask this important question to the peddlers of suspicious coins. Underneath it all, cryptocurrencies are technical projects with open source code that's publicly accessible. More often than not, this code is compiled on a public repository for open source projects.
A coin without a GitHub code is a red flag. And even if it does have one, go a step further and check if there's been any activity on the project's profile: that is, has it hit any milestones? When was the last update? Is the profile active?
An active GitHub profile is a bare minimum for any serious crypto that claims to offer value. Make sure you do some background checks and due diligence before putting your money down.
6. What do the reviews say?
If you're ever in doubt or sceptical about a coin, do a quick Google search – 'name of the coin + scam + ponzi'. These key words will bring up results on the potential of the currency being a con. One great thing about the cryptocurrency industry is that people love to share their opinions online – a lot. So you're likely to stumble upon discussions on the answers you seek.
Uchumi Supermarkets CEO calls it quits
Julius Kipngetich has officially resigned as Uchumi Supermarkets Limited Chief Executive Officer (CEO) after two years of service in the struggling retailer.