How to make extra cash this holiday season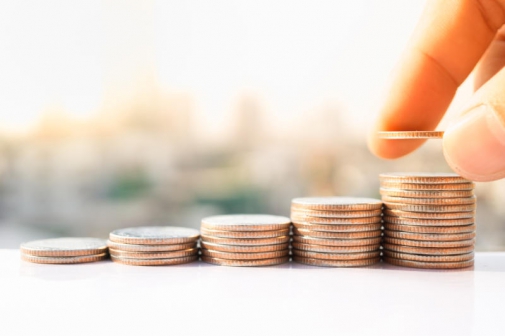 The festive season when even the most misery of us find a reason to splurge is almost upon us. The urge to spend, however, sometimes gets the better of us and we habitually find ourselves struggling financially in January. This need not be the case because amid all the heightened spending, you can still find ways to make an extra coin to cushion yourself against the vagaries of the New Year.
Most important to take into account while venturing into the festive season hustle is to identify a gap and fill it. Do your research well to know where most of the people in your circle of friends or acquaintances like to spend their money during the festive season.
In other words, position yourself well to be able to cash in on the spending boom.
Here are some hustles that will have you laughing all the way to the bank in January while the rest of your family and friends struggle:
1. Be a broker
You can provide goods or services that you do not directly deal in by being the intermediary between the buyer and the seller. For instance, many chicken farmers, especially in the rural areas have no idea how to get their chickens, which are normally in high demand this time of year to the market. This is where you come in.
During this season many companies hardly have enough time to shop and send out gift hampers to clients, family or friends. You could package and deliver gift hampers for them at a fee.
2. Sell clothes
Do your market research and identify the clothes that are in vogue. Most people will have no qualms paying premium for fashionable and especially new clothes and other accessories this time of the year. If you opt for second-hand ones, make sure they are in good condition. Maximise your profits. After all, Christmas and the New Year come only once a year!
3. Hire out your vehicle
Travelling upcountry using public means, especially for large families can be quite a headache during the festive season. If you own a car that you might not have much use for over this period, you could make a killing hiring it out.
4. Play Father Christmas
Many shopping outlets, family entertainment joints and kids' parties enlist the services of a Father Christmas during this season. Put on your goofy smile and ho! ho! ho! your way to the bank.
5. Provide outside catering
Eating out during the festive season is all the range. In keeping with the festive spirit, you could package snacks such as sandwiches and sell them to families at picnic sites near you. You could also cook for families and other social gatherings at a fee.
6. Run errands
The time just before Christmas is usually hectic, with everyone trying to shop in time to travel either upcountry or on holiday. Many employees still have to complete their work before the offices close for the year. Charge them to run errands and make deliveries on their behalf.
7. Organise fun activities for children
The holiday season comes with its fair share of challenges on parents who have to balance between work and looking after their children who are on an extended holiday break. Come up with an attractive package targeting children of different ages. This could involve games and other fun activities such as skating to keep them busy.
8. Get a part-time job
Many employees leave the city a week or two before Christmas. This means many workplaces offering essential services such as petrol stations, hospitals and hotels are shorthanded. Ask in advance about the possibility of vacancies coming up during this season. You will be surprised that such part-time jobs pay quite well, especially because of the extra hours you may have to put in.
9. Offer marketing and logistics support
You may use word of mouth to let people around you know about the services you will be offering. Combine this with the use of social media platforms such as a Facebook or WhatsApp. It could be about services for deliveries of certain commodities such as cooking gas or milk. Team up with a reliable boda boda rider or organise to make deliveries yourself. Opportunities for handing out fliers about upcoming events or about a new service are also never in short supply during the festive season.
When all is said and done, nothing good comes easy, so you might have to postpone your holiday by a few days and probably work on Christmas Day, but you will definitely reap the benefits and avoid the all too familiar January blues.