Education ministry to hire teachers after getting Sh544b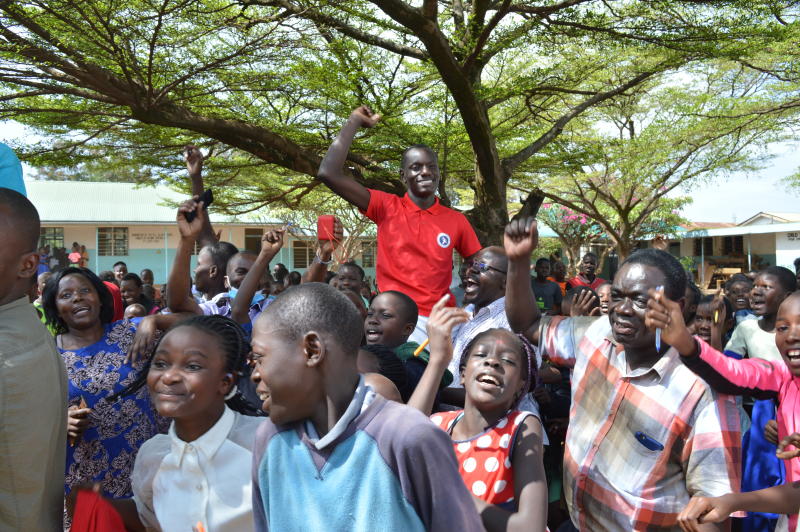 More teachers will be hired and additional classrooms constructed as the Ministry of Education received the lions share of the budget with an allocation of Sh544.4 billion.
Teachers Service Commission (TSC) has been allocated Sh294.7 billion, university education gets Sh91.2 billion and some Sh15.8 billion given to the Higher Education Loans Board. National Treasury Cabinet Secretary Ukur Yatani said some Sh64.4 billion will cater for the free day secondary school education and some Sh12 billion allocated towards free primary education.
He said some Sh5 billion will cater for exams waiver for Grade Six, Class Eight, and Form Four students as Sh7.96 billion will cater to the school feeding programme. Yatani also said that some Sh1.2 billion will cater for the training of teachers on the Competency-Based Curriculum (CBC) and another Sh310 million allocated to the digital literacy programme and ICT integration in secondary schools.
Four billion shillings will support the Government's plan to construct more classrooms, another Sh6.8 billion has been allocated to the Kenya Secondary Education Quality Improvement Project and Sh5.2 billion capitation for TVET students. The good news, however, is that some Sh2.5 billion will be used to recruit 5,000 new teachers.
Last year in April, TSC Chief Executive Officer Nancy Macharia while appearing before Senate Education committee said the teachers shortage in public schools stood at 103,931 as of January 2021. Dr Macharia said the shortage exists in primary and post-primary institutions with 57,822 teachers being in post primary, while primary schools had 46,109.
CS Yatani said the amount towards teachers recruitment is part of the Sh544.4 billion to support programmes in the educations sector.
"This will facilitate realisation of their full potential an enable the effectively contribute to the development of the country," said Yatani.
He said the allocations and efficiency in spending on education has been increased to improve outcomes.
"As a result, access to education at all levels has improved remarkably as evidenced by increased enrollment in the basic and tertiary institutions," he added.
Teacher training under the CBC also got a major boost with an allocation of Sh1.2 billion. TSC in a circular released this week said it will start training junior secondary school teachers starting from April 25 to May, 2022.
Dr Macharia said the training will be on CBC and Competency-Based Assessment and will involve the cascade model of training, which requires that the Masters Trainers train the Trainers of Trainers(ToTs) and thereafter offer professional support during the face to face teachers training in the country and sub-county. The laptops projects under Digital Literacy Programme and Information and Communication Technology integration in secondary schools was allocated Sh310 million.
Yatani said the Free Day Secondary Education Sh64.4 billion includes the EduAfya insurance for high school learners under National Health Insurance Fund (NHIF). The NHIF has implemented a comprehensive medical cover called EduAfya to cater to students in public secondary schools.