How to make money from stock trading
In Kenya and abroad, the stock market has minted millionaires.
It is where Warren Buffet, one of the world's richest men, made the bulk of his Sh8 trillion net worth.
More Kenyans, including "small investors" with as little as Sh10,000, are now trading in the stock market hoping to strike it big.
However, there are some tricks to it. These include patience, the right expertise, correct timing and even luck.
But how does one start, or why should one invest in the Nairobi Securities Exchange (NSE) – one of Kenya's easiest ways to own a company or a chain of them?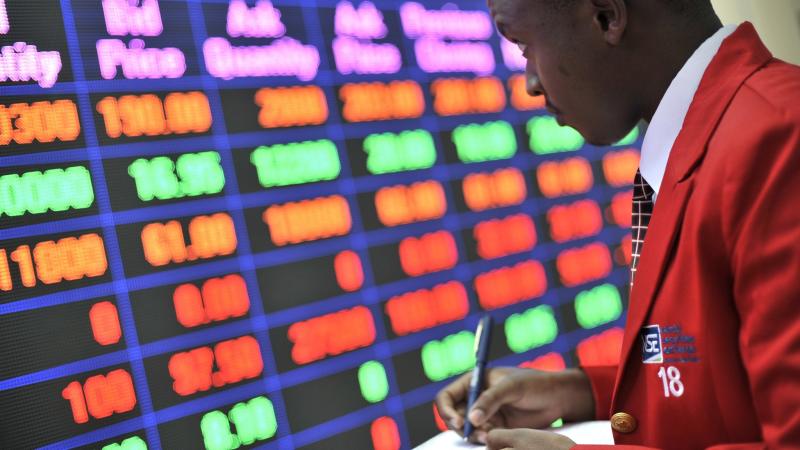 How to start trading in stocks
The first step is to open a central depository system (CDS) account, which will enable buy and sell shares and other securities. It is also important to remember that you are not an expert. This is where stockbrokers come in. They will help you set up the account.
A good broker will give you advice on the available stocks, how companies are performing, and at what point you should buy or sell.
After you deposit your funds with them, they will execute the trading for you and your returns will be deposited in your account.
What kind of investor will you be?
You can choose to either be a medium-term investor or a long-term one. You can also be both.
Warren Buffet, the world's greatest investor, uses the long-term strategy which requires patience. He identifies low-valued stocks with growth potential.
Being a long-term investor, you earn annual dividends. The minimum number of shares you can buy is 100. There's no limit to the number of companies you can own shares in.
Here, patience is key and it's important to not get frustrated.
There are also outside factors that can make a stock market offer good returns.
They include an economic slump such as the one brought about by the coronavirus pandemic.
Companies perform well when the economy is doing well.
Being a medium-term investor might mean you approach the stock market with a trading objective.
Share prices normally go up and down guided by the demand and supply forces.
This is why you need an expert to guide you when to buy or offload.
Which are the best counters at the NSE?
You can perhaps start by reviewing the NSE 20 Share Index, which comprises the top 20 best performing counters.
At some point this year, about five stocks in the above category held over 75 per cent of all investor wealth at the bourse.
These were Safaricom, Equity Bank, East African Breweries Limited, Kenya Commercial Bank and Co-operative Bank which accounted for Sh1.85 trillion.
It is not hard to see why investors focused on these five companies instead of spreading their risks across the 65 counters that make the NSE.
Follow the top investors
Every stock market always has that one shrewd investor. Kenya is no different.
There are a select few who have got so good at it that it's crucial one assesses their behaviour in the market.
A 2019 wealth report by Knight Frank showed that Kenya's super-rich put 25 per cent of their money in listed public companies.
The stock market was estimated to have minted over 9,000 dollar millionaires in 2019.
Most of their stocks seem to be in companies dealing in financial services, agriculture, technology, energy and manufacturing.
Know your company
When one buys shares, they automatically become owners. They partake in the spoils and losses of a company.
So it's important to follow the progress of the company.
This means perusing financial statements, attending Annual General Meetings, asking questions and holding company executives to account.
This is not to mean that you avoid "ambitious" companies shaking up the market with an innovative product.
Buy when prices are low
This is one of the guiding principles for most investors and requires constant monitoring of the stock market for low hanging fruits.