Investment options in the Covid-19 era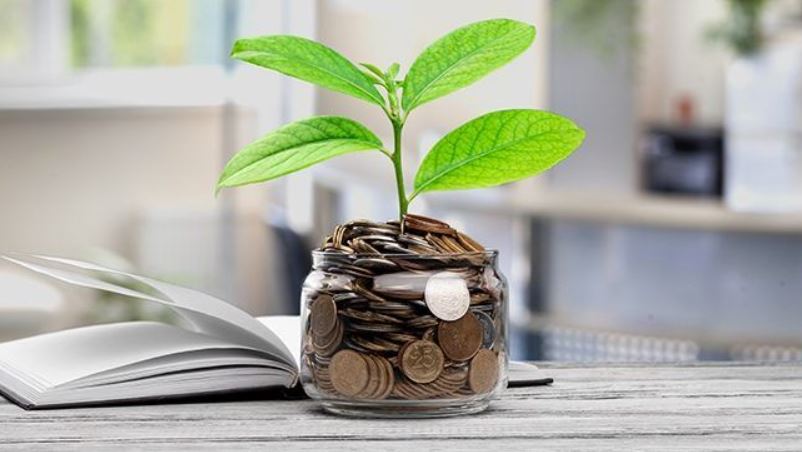 At the height of the first wave of Covid-19, Carol Muthoni was laid off from her job at one of the top manufacturing companies in the country.
Despite the ill-timing of the redundancy, Muthoni had no time for a pity party and knew she had to think fast about her future out of employment.
Within a month, she had opened a small shop for household goods using Sh100,000 from her savings.
A year later, Muthoni said she has no regrets about venturing into self-employment, although the choice of business would perhaps be different.
"I would start a grocery store. In a grocery, you are always sure of sales despite the season because people have to eat anyway," she said.
"Selling food will always be a profitable venture," adds Muthoni.
XN Iraki, an associate professor at the University of Nairobi's School of Business, agrees with her while noting that the coronavirus pandemic impacted people and businesses differently, some for the better.
"Selling groceries and uncooked food is good business. Many people will prefer to cook at home as it is often cheaper than buying ready food at eateries," said Iraki.
Following the outbreak of the virus, Reuters reported that homebound customers of Uber Technologies more than doubled their orders from the company's food delivery service in the second quarter of last year as demand for fast foods increased.
Fortunes have also looked up for individual businesses, including small ones.
Moses Kiiru, who runs a fast-food joint at Kilimani's Woodvale area, is one such individual.
As hotels closed down and office workers started working from home, orders for takeaway meals went up.
Kiiru saw an opportunity, specialising in home and office deliveries of chicken wings and French fries.
"These people felt that we were offering quality food at affordable prices," he told The Standard. "People had to look for alternative eateries (the bigger ones were either closing or were now deemed a tad too expensive) and people like myself were easier to discover than before."
And although the number of walk-in customers rose slightly after the lifting of some of the restrictions to contain the spread of the virus last year before the recent partial lockdown of five counties, most establishments have learnt to make the best of the situation.
Iraki advised those looking to get into self-employment to go for businesses that can withstand the vagaries of the pandemic.
"Invest in Covid-19-resistant business. Just look for a sector or business whose price elasticity of demand is low," said Iraki.
He said there is a myriad business options aspiring entrepreneurs can take amid declining revenues and fading spending power by a majority of the population due to the pandemic.
"Beauty and fashion is another bright spot as is taking care of people's children during the holidays. One lady (I know) has been cooking food for bachelors for a fee," said Iraki.
He said the pandemic, while stealing many people's jobs and incomes, has presented endless investment opportunities, with people's and business needs changing drastically.
"You could make a fortune teaching computer skills. We are all going online," he said.
American management consultation company McKinsey & Company recently noted that the pandemic catapulted the world five years into the future.
The movement into the digital world has given many people opportunities they were not aware of.
For instance, fitness coaches now offer their courses online, with many people wary of visiting gyms for fear of contracting the virus.
Telemedicine is also now a reality even in Third World countries like Kenya, with doctors attending to patients virtually.
"The use of virtual visits climbs as a way of safely treating patients and containing the spread of the infection at hospitals, clinics and medical offices," reported The New York Times in March 2020.
"By using their phone or computer, patients will be able to get guidance about whether they need to be seen or tested instead of showing up unannounced at the emergency room or doctor's office. Patients, particularly those who would be at high risk for a serious illness if they were infected, can also opt to substitute a trip to a doctor's office with a virtual visit when it is a routine check-in with a specialist or a primary care doctor. That way, they can avoid crowded waiting rooms and potential infection."
For both doctor and patient, it is time- and cost-saving.
The two, however, must invest in technology that supports this to help enable virtual assessment.
Others have created software that has kept people busy during lockdowns, while comedians and motivational speakers now reach their audiences through social media.
"Going online expands the scope of a creator's opportunities. Any entertainer needs to be on these social platforms because they need to connect with many people," said Wilson Muirani, known by the stage name Jaymo Ule Msee, who has more than 500,000 followers on his various social media platforms.
Other content creators are investing in quality software and hardware and announcing themselves to audiences on social platforms.
This way, they can attract advertisers who pay them to advertise their products.
While many experts advocate for business segments that offer "minimum risk," some say there is no such thing.
"Minimum risk includes things like land for speculation. I don't subscribe to the idea of minimum risk... it is just being risk-averse," said Al Kags, the co-founder and chief executive of The Open Institute.
Kags at the same time called for prudence in how people use their savings during this season, especially in investment decisions.
"Extra disposable income should be invested, not kept in banks but making sure there's some saving. It is a good time to diversify on long-term investments, though," he said.
Iraki said the stock market has not been doing well and advised potential investors to instead put their money in government papers that are risk-free.
Personal finance coach, founder, lead consultant and Executive Director of Financial Academy & Technologies Ltd Patrick Wameyo also advised against investing in stocks, saying should one opt for the same, it should be in companies that are in sectors that have not been adversely affected by the virus.
"In times of economic upheaval, stocks values slump, but that does not mean that each stock is a deal. Companies with good fundamentals, for example, food, medicine and technology will continue to do well in bad times. Knowing how to select a good quality stock is necessary for picking good deals that will give you good profits when the economy turns around," he said.
Buying stocks in the "wrong" company, Wameyo added, might end up being a very costly mistake for individuals, especially in the case a business' survival is not assured.
"Some businesses may never recover from these disruptions," he said.
For investors, whether to keep the money in the bank or to take the risk depends on what Wameyo termed "the level of preparedness for emergencies, financial position and financial security".
"Two different people even of the same age and family circumstances will have different financial situations. If these two people have a regular income, the difference will be their level of preparedness for emergencies, which can be a big issue in this corona situation," he said.
"The one who does not need the cash in the bank for more than a year can take some risk and pick a few good quality stocks."