State lines up 30 witnesses in MP murder charge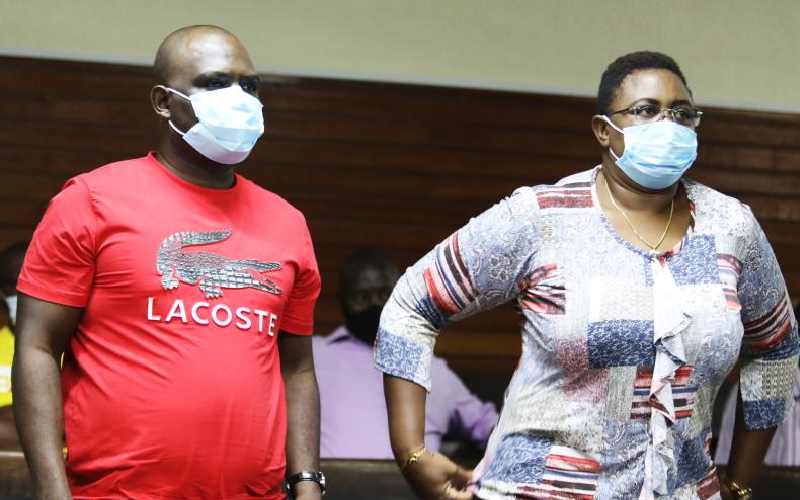 The Director of Public Prosecutions (DPP) has lined up 30 witnesses in the murder case against Malindi MP Aisha Jumwa and her co-accused Geoffrey Okuto.
Senior assistant DPP Alloys Kemo yesterday told Justice Anne Ongijo that the defence has provided the defence with statements from 28 witnesses.
He said statements from the remaining two witnesses were to be handed over to Jumwa's and Okuto's lawyers before the end of yesterday.
"I undertake to supply other remaining documents before end of the day," Mr Kemo told the court yesterday when the case came up for mention.
Justice Ongijo, who is now in charge of criminal division in Mombasa, has taken over the case from Justice Njoki Mwangi, who was transferred to head family division.
Provide four witnesses
Ongijo ordered that during the trial, the State will provide four witnesses every day for three consecutive days from February 2 to February 4 next year.
The judge fixed the hearing date after defence lawyer Jared Magolo confirmed that they had already received 28 witness statements and that they were ready to proceed with the trial.
"The purpose of the mention is to confirm if we have been supplied with copies of witness statements to fix a hearing date. I am confirming we have already been supplied with 28 witness statements minus two," said Mr Magolo.
The MP and her body guard have been charged with the killing of Ngumbao Jola, who was shot during a meeting of ODM party agents while they were preparing for Ganda ward by-election.