State praises Kenyan diaspora, says annual remittances share up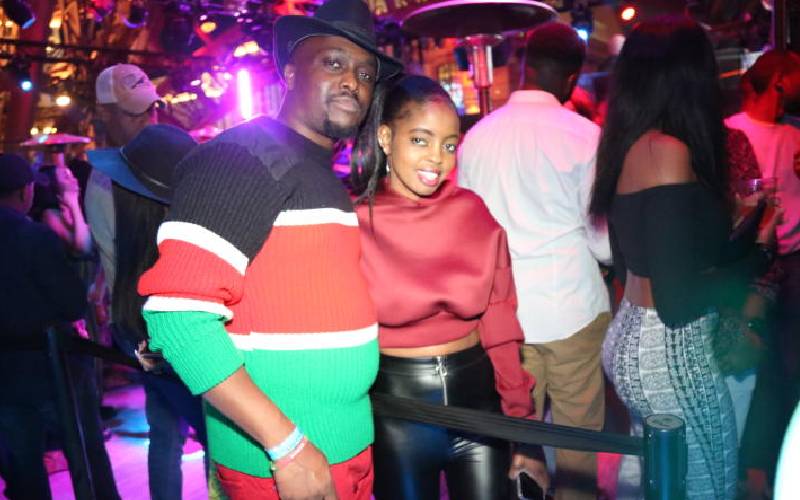 President Uhuru Kenyatta yesterday extolled his administration's achievements for the Kenyan worker.
Uhuru, at the same time, praised Kenyans abroad whose remittances had increased by more than Sh250 billion since 2013. The President said remittances from Kenyan workers abroad stand at Sh375 billion annually compared to Sh117 billion when he took office. He said the Kenyan worker had transformed to be among the most skilled in the world referencing on statistics by global agencies like the World Bank.
"The World Bank has indicated that Kenya will have the most productive workforce on the African continent by 2036 if we continue on our trajectory," said the President during Labour Day celebration held at Nyayo Stadium, Nairobi.
This year's theme is "Political change for industrial peace, stability, and job creation."
Uhuru said this excellence as documented by such apex bodies is not only being felt in Kenya but also internationally.
"Today, we Kenyans, are the third largest skilled workforce of all foreign workers in the United States," he said. "Kenya, a small country," he added.
He said this phenomenon is replicated across the globe with Kenyans driving ICT, education, healthcare, construction, tourism and hospitality and many other sectors in countries far away from their home.
"Today, as we recognise our Kenyan workers working locally, I also recognise and honour our workers in the diaspora," said the President.
Kenyans working in the diaspora, he said, are one of the biggest resources Kenya has.
"When I took oath of office in 2013, Kenyans in the diaspora used to remit approximately Sh117 billion into our economy every year. Today, our Kenyan workforce working outside the borders remit approximately Sh375 billion each year," he said.
This is an increase of Sh258 billion as annual remittances. He described the amount as colossal, saying it has not been created by superheroes but ordinary Kenyans driven by their belief in their capabilities and what is right about their country.
"Above all, they are not only experiencing individual prosperity in the countries where they work but also building a brighter future for their families back home," he said.
It was Uhuru's last Labour Day celebration while in office. Kenyans will vote on August 9 to pick the next President, legislators and county leaders.
Simon Chelugui, Labour and Social Protection Cabinet Secretary said the country has more than four million migrant workers spread around the world.
"As we celebrate this Labour Day, we recognise them for their immense contribution to our country not only through remittances but also technology and skills transfer and also being the most valued ambassadors of our country," said the CS.
Chelugui recognised that despite the success stories, there are a few Kenyans who have faced unfair treatment in destination countries.
"But I want to thank you (President Kenyatta) because for every case that has been reported, your government has used established diplomatic channels to seek answers from those countries," he said.
He acknowledged Uhuru's approval to set up the Migrant Workers' Fund and the appointment of additional labour attachees and the setting up of temporary rescue homes abroad to respond to the interest of the Kenyan migrant workers in distress.
Chelugui appreciated the International Labour Organisation and the International Organisation of Migration who are working closely with the Ministry of Labour on issues of ethical recruitment by private employment agencies.