SMEs eye deals as Nairobi hosts industrial expo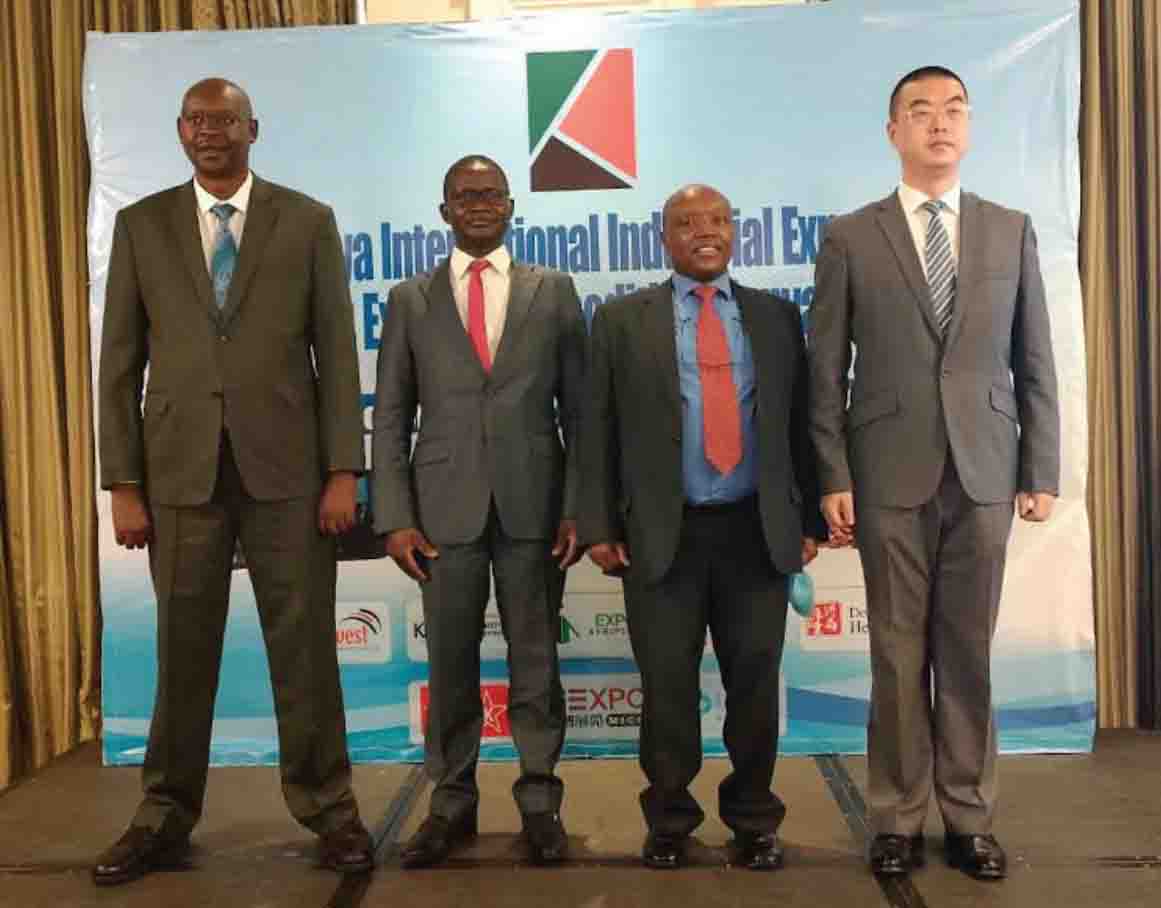 The 4th Kenya International Industrial Expo (KIIE) will take place between November 17 and 19, 2021 at Sarit Expo Centre in Nairobi.
The annual event had been noted as a missing link that should have opened investments opportunities for local investors a long time ago to the giant Chinese market - over 1. 3 billion people - as well as link Chinese manufacturers to Africa industries.
The three-days event is organized by Afripeak Expo Kenya Limited in partnership with Kenya Investment Authority and Kenya National Chambers of Commerce and Industry. It is themed 'Building a strong manufacturing sector amidst Covid-19'.
Organisers hope it will support the recovery of the economy which has taken a beating from the pandemic. "This is an opportune moment for Small and Medium Enterprises (SMEs) to interact with over 95 international exhibitors, exhibit their wares and also form linkages and partnerships to invest," said Pius Rotich, General Manager of Investment Promotion and Business Development at Kenya Investment Authority (Keninvest) "Nairobi is the springboard and gateway to Africa.
We welcome Chinese investors to access the East African market and also create opportunities for Kenyans by facilitating entry to the Chinese market. We have A myriad of opportunities in manufacturing and human resource."
The expo will mainly focus on industrialization. The exhibition field will be cluttered with exhibits in General Machinery, Construction Machinery, hardware and Tools, Solar and New Energy products, Auto Parts, Chemical Products, and Medical Equipment, among others. Mr Rotich said according to statistics, over the past three years, the exhibition has received more than 4,800 professionals and merchants from Kenya, Tanzania, Uganda, Rwanda, and other countries, with a turnover of around $20 million (Sh2.2 billion).
Erick Rutto, First Vice Chamber President of Kenya National Chambers of Commerce and Industry, pointed out that the expo is key in helping the country achieve its industrialisation dream under Vision 2030. "This expo provides a platform for technology transfer, boost inter-trade and enhance the opening of the gateway between Kenya and China," said Dr Rutto.
"We acknowledge the great contribution to marketing Kenya's business community and showcasing the numerous investment opportunities that lie in our beautiful country. It is indeed a boost to attracting Foreign Direct Investments as we endeavor to spur further growth of trade."
The Exhibition is expected to contribute to the Big Four Agenda by providing trade and technological exchange opportunities between Kenya and the world. Considering the current straining situation owing to the Covid-19 pandemic, there will be a follow-up experience adapted last year to continue using a combination of virtual and physical Expo model (Online + Offline Hybrid Expo).
Evolving from the previous three editions, successfully executed in 2018, 2019, 2020, this years' edition of the Kenya International Industrial Expo will be bigger and wider in scope, the organisers said. Gao Wei, Managing Director Afripeak Expo Kenya Ltd, said: "Currently, Kenya is on a mission of transforming its economy, especially the manufacturing sector.
Under the Big Four Agend, the manufacturing pillar is critical to creating jobs for the youth in Kenya. In response to this initiative, such an expo seeks to link the local industries to their Chinese counterparts, and hence advance technological transfer vital in boosting local production capability." The show area covers a total of 2930 m2, including indoor and outdoor zooms.
There will be altogether 103 companies participating in the exhibition, among which 83 are foreign exhibitors mainly from China. "The pandemic has affected the global economy and to promote local industry, this year we have decided to newly add Kenyan Pavilion, providing 20 local companies with an opportunity to showcase their products and link up with potential overseas buyers," Gao averred.
Gao noted foreign exhibitors will have their local representatives present at their respective exhibition stands at Sarit Expo Centre. These arrangements enable visitors to see the exhibits physically and interact with foreign companies' representatives as well as connect via virtual links for business deals negotiations. Organisers have also maintained a focus on accurate matchmaking between suppliers and buyers. "The online business matching exercise is already taking place in a display center at the Sameer Business Park and is expected to create more value to the exhibition," said Gao.
Kenya Investment Authority statistic reveal that the expo comes at a time when the country is scaling up its manufacturing sector. The Kenya International Industrial Expo-KIIE is co-organized by Shandong Export Commodities (Kenya) Exhibition.
Through the Department of Commerce of Shandong Province of China, 50 internationally recognized outstanding manufacturers from Shandong are bringing machinery and equipment, electrical and new energy products as well as automobiles and spare parts to the expo. Over the last decade, Kenya has been a leading Foreign Direct Investment (FDI) destination in Africa, coming third in deal volumes and value, after South Africa and Egypt.
As a regional business hub, Kenya has experienced GDP growth of between 5 per cent and per cent; its economic development has rapidly grown in recent years.