Auditor General reveals the shame of lopsided power deals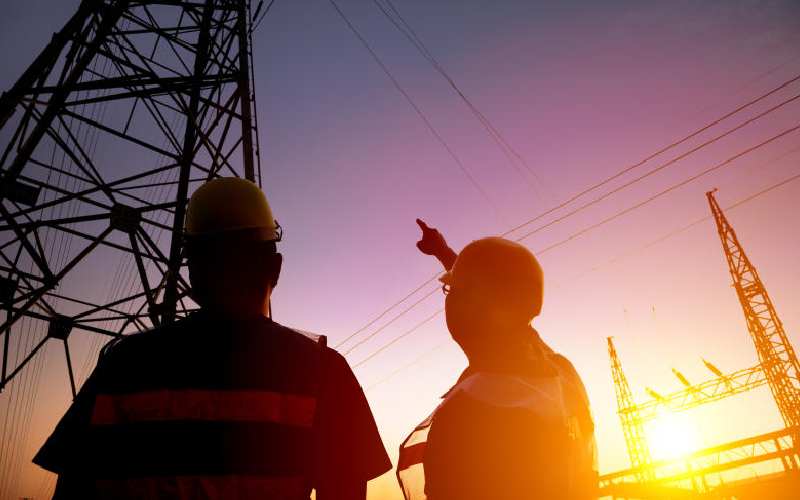 The Auditor-General has raised concerns on hefty payments made to Independent Power Producers (IPPs) by Kenya Power despite the firms accounting for only a fraction of the electricity consumed in the country.
Nancy Gathungu noted that payments to the companies are disproportionately high, especially when compared to what Kenya Electricity Generating Company (KenGen) earns.
She also queried the rationale behind capacity charges, which guarantee IPPs steady earnings even when they have not supplied any power to the national electricity grid.
The Auditor General's concerns add to the clamour for a review of the contracts signed between Kenya Power and the IPPs.
The process to renegotiate the contracts has been set in motion in line with recommendations of the Presidential Taskforce on Power Purchase Agreements (PPAs).
In an analysis of how power producers were paid by Kenya Power in the financial year to June, Ms Gathungu noted that while the State-owned KenGen was paid Sh5.3 per unit of power (kilowatt-hour - kWh), the IPPs were on average paid Sh15.3 per unit.
One of the power producers was paid huge rate of Sh195 per unit, leaving Kenya Power in an unsustainable position while exposing consumers to unfairly high power bills.
"The analysis clearly shows that it cost KPLC an average of Sh5.3 per kilowatt-hour of power purchased from KenGen while it cost Sh15.3 per kWh of power purchased from power producers," said Gathungu in her audit report accompanying Kenya Power's audited financial report.
"It was noted that the effective unit cost of power purchased from some IPPs was as high as Sh195 per kWh, Sh136 per kWh and Sh118 per kWh." When broken to cost per unit, the highest-paid IPPs are Triumph Power, Gulf Power, Iberafrica Power and Thika Power, all of which are thermal plants and use heavy fuel oil to generate power.
The disparity between how much IPPs and KenGen are paid is also being investigated by the National Assembly. The Auditor-General also expressed concerns that while KenGen contributed 70 per cent of the electricity consumed in the country, it accounted for less than half of what Kenya Power spent in power purchases.
KenGen supplied 8,443-gigawatt hours (8.44 billion units of electricity) which is about 70 per cent of the total power purchased. This is in comparison to the IPPs, which jointly supplied 3,688GWh (30 per cent).
In terms of pay, however, KenGen got less than half of what Kenya Power paid in total for electricity purchases. "The total cost of the power purchased from KenGen was Sh44.8 billion which was only 44 per cent, compared to the purchase cost of power from IPPs total Sh56.3 billion (56 per cent)," said Gathungu.
"The company, therefore, entered into very expensive contracts with IPPs and was in some instances selling power below the cost price," she said. The report notes that despite pocketing the billions, the IPPs did not necessarily supply Kenya Power with electricity - thanks to clauses in their respective PPAs that cushion them.
Out of the Sh94 billion that Kenya Power spent as power purchase cost, Sh49.23 billion were capacity charges paid to IPPs.