Fuel set to cost less in Nairobi as KPC plans truck loading facility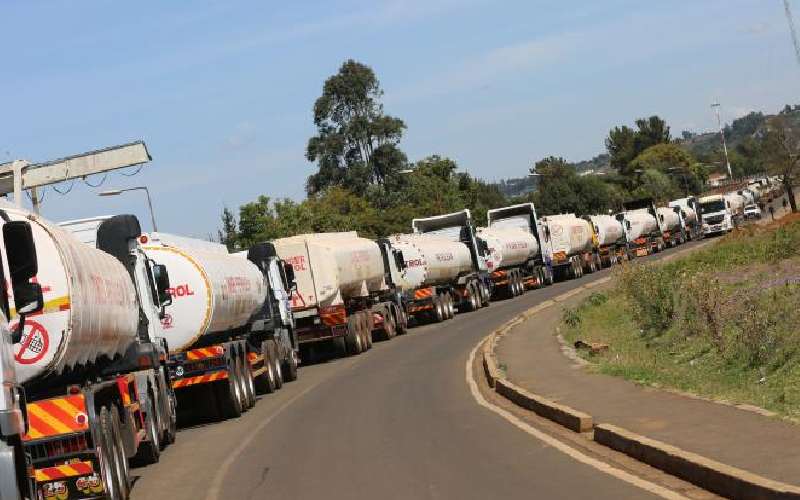 The Kenya Pipeline Company (KPC) has mooted plans to build oil loading facilities at its Nairobi depot. The facility will enable truckers to load petroleum products directly from its tanks.
The lack of truck loading facilities has over the years resulted in fuel in Nairobi and its environs costing more than the expected pricing.
This is because petroleum products are pumped into nearby depots owned by private oil marketing companies, then loaded onto the tankers for delivery to petrol stations across the city.
The use of privately owned depots and truck loading facilities attract additional costs which are also passed on to motorists or consumers.
It is because of this that fuel in Nairobi costs more than other towns like Nakuru that are further from Mombasa compared to Kenya's capital city.
KPC has now started the search for a contractor who is expected to build the facility in a move that could slightly lower the pump prices for Nairobi residents.
"KPC invites sealed tenders for civil works for the construction of bottom loading facility at PS10 (Nairobi Terminal)," said KPC in tender documents.
A litre of super petrol is currently retailing at Sh129.72 in Nairobi, slightly higher than Sh127.24 in Nakuru. While the difference is a matter of cents, the transportation of petroleum products dictates that it should be cheaper in Nairobi.
All petroleum products used in the country and the region pass through Mombasa before they are distributed in the hinterland. For this reason, the coastal city enjoys the cheapest fuel rates.
And as you move into the hinterland, the cost goes up, determined by, among other, the mode of transport, with the pipeline being the cheapest.
In the case of Nairobi and Nakuru, both are served by a pipeline, which delivers fuel to depots in the respective towns. The fuel is picked by trucks, the last mile service and taken to petrol stations.
The Energy and Petroleum Regulatory Authority (Epra) explained that Nakuru pump prices are lower because petroleum products loaded in Nairobi incur an additional storage charge when they go through the privately owned depots.
A 2018 study on the costing of petroleum products recommended the inclusion of this cost in the pricing formula, noting that it is among the prudently incurred costs in getting fuel to the market.
"The secondary storage charge was identified as a prudent recoverable cost meant to cover capital and operating expenditure for the third party loading depots," said Epra.