Portland Cement revalues land to post Sh1.9 billion paper profit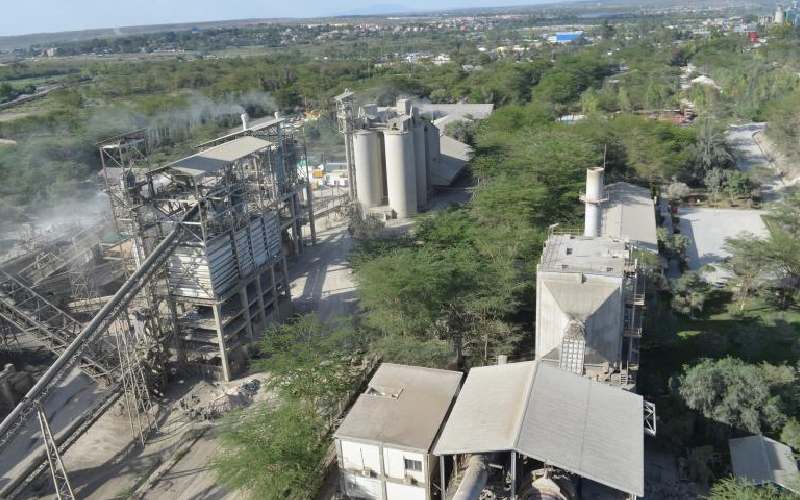 Revaluation of investment property has lifted the East African Portland Cement (EAPC) from the loss-making territory, though not enough to take it out of the woods.
The cement maker made a net profit of Sh1.9 billion in the year ending June 2021, an improvement from a loss before tax of Sh2.76 billion posted in the same period last year.
Improved earnings were due to the revaluation of its investment property to Sh5.8 billion from Sh1.1 billion in the same period last year.
The company is still in the red with a negative working capital - where current liabilities exceed its current assets, and will be seeking a State bailout as part of its turnaround plans, which include refurbishing its plant. Although the firm posted profit, there was not much progress from its core business of manufacturing and selling cement with its gross loss narrowing to Sh820 million from Sh825 million.
"The gross loss position improved marginally… with much of the gains from a reduction in factory staff cost being offset by deterioration in plant integrity," said the EAPC board in a statement. Its expenses increased from Sh3.3 billion to Sh3.5 billion.
EAPC, which at some point sent all employees home, has been going through a rough patch with Treasury fully paying off its guaranteed loans in the financial year 2019/20 after defaulting, according to Budget Policy Statement 2021.
As of the end of June 2021, EAPC's non-guaranteed loans stood at Sh1.75 billion, much of it owed to KCB Bank.
With construction activities boosting cement consumption for the better of the reporting period, the firm's revenue increased by Sh288 million to Sh2.76 billion.
The turnover in the 12 months to June 2020 was at Sh2.47 billion. Increased production of cement, however, resulted in a decline in retail prices which might have denied EAPC the opportunity to reap big from the construction bonanza.
The firm will restore the plant's capacity as part of its turnaround plan. "This will afford the business the opportunity to mine from its brand equity, by constantly availing product in the market," said the board.
It also plans to leverage State ownership to undertake market regeneration programmes to actualise the potentials of the refurbishment.
"The improved plant utilisation coupled with the cost rationalisation programmes are expected to return the business to sound financial position."
The firm sold some land to service a Sh1.3 billion loan. It was however burdened by high provisions and litigation costs which eroded the gains made from cost containment measures.