Court bars CBK's migration of banks to foreign payment firm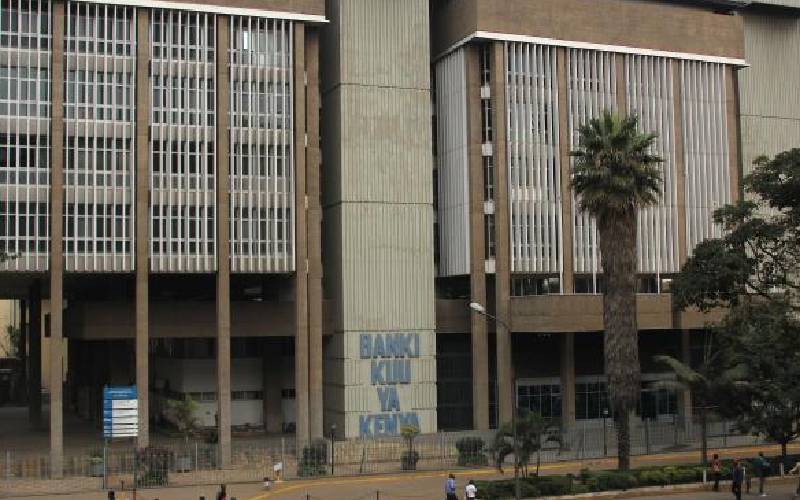 The High Court has stopped the Central Bank of Kenya (CBK) from migrating all banks to a foreign-owned Society for Worldwide Interbank Financial Telecommunications (SWIFT) connectivity platform.
The portal is used by financial institutions to send and receive money from overseas.
This is after Kenya Commerce Exchange Bureau Ltd, a city-based ICT company, petitioned the court, arguing the move would drive it out of the business of offering SWIFT services to local financial institutions.
CBK wants banks to connect directly to this platform rather than going through a third party such as Kenya Commerce Exchange Bureau Ltd.
Judge James Makau on May 27 gave a temporary injunction restraining the CBK "from considering, deliberating or making any decision" concerning the connectivity to SWIFT until the case was determined.
CBK is said to have called a meeting on May 31, which would have culminated in an alternative SWIFT platform with banks terminating their contracts with Kenya Commerce Exchange Bureau. The agenda of the meeting was on the connectivity to SWIFT and back-up for business continuity to support banking and payment systems stability.
CBK argued that it was simply carrying on its role of regulating and supervising an efficient and effective payment, clearing and settlement system, noting that third parties providing connectivity to SWIFT to institutions lack effective business continuity planning as they are not regulated.
According to CBK, it is thus not able to ensure the effectiveness and adequacy of such third parties. However, the firm noted that CBK failed to back up its claims that the use of third party SWIFT was prone to disruptions.
The ICT firm noted that it has been the third party providing SWIFT services in Kenya since 2002 and provides services for 27 banks, which contribute to 23 per cent of its business.
The company noted that by calling a meeting without involving it, CBK was going to condemn them unheard, a situation that would lead to them losing a lot of business and even laying off some of its workers.
The firm argued that CBK's circular dated May 17, 2021, directed the banks to connect directly to the SWIFT platform. "They then went on to attach a summary of the products and costs from SWIFT Alliance Lite 2, a cloud service provided by SWIFT, stating that they had been engaging the SWIFT to negotiate the costs on behalf of financial institutions in Kenya," said the firm in the court papers.
"It is further averred that the respondent ordered the banks and directed them to nominate two senior representatives in operations and information technology to attend a virtual meeting on May 31, 2021, at 11 am to discuss the implementation of the directive."
The firm argued that CBK overstepped its mandate by vouching for a service provider when it should only be a referee.
Due to their services, said the company, banks have been receiving SWIFT messaging services at a lower rate than they would be if they connected directly to SWIFT under CBK's proposed plan.
"The costs for the banks when they connect directly as per the discounted rates of SWIFT will be Sh83 million against what they currently incur - Sh44 million," argued the firm.
It also insisted it offers competitive rates as well as adding value to its services, warning that by using its platform, the country has been saving on foreign exchange.
"The outflow in terms of foreign exchange will be the equivalent of Sh63 million as against virtually nothing at present," said the company.