Mumias receiver blames politics for miller's botched revival deal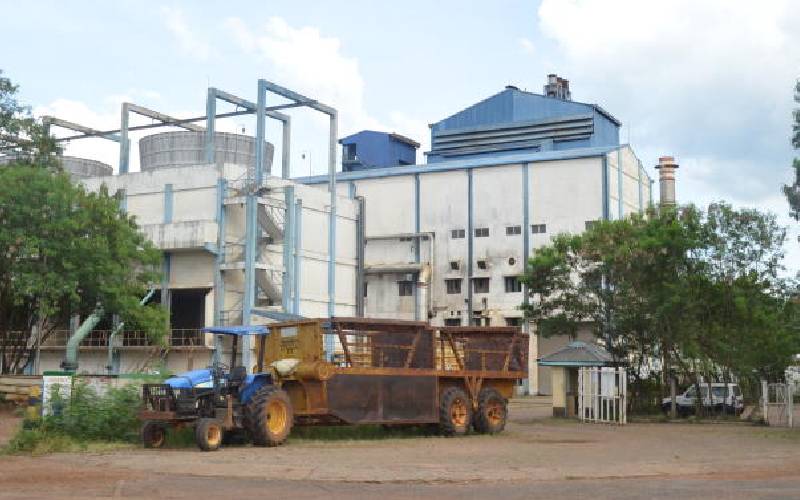 Mumias Sugar Company Receiver Manager Pongangipalli Rao has blamed politics for scuttling the efforts to revive the debt-ridden miller.
The receiver-manager through his legal officer, Patrick Mutuli said he is still committed to reviving the miller despite opposition from some leaders and botched revival bid.
Rao said he would have done more had he gotten full support from stakeholders.
"The company is in safe hands and the receiver has worked with the entire stakeholder to ensure their interests are met. That is why he has honoured summons and given explanation when due, concerning the lease," said Mutuli on behalf of Rao.
"We have had unnecessary opposition that has made it hard to do certain programmes but we hope all our leaders and stakeholders can come onboard and support our good initiative."
Rao said he is in control of the miller and has the interest of the factory and farmers at heart.
Devki Group boss Narendra Raval threw the spanner in the works when he withdrew its lease bid in May this year. The steel tycoon who was one of the bidders withdrew his bid over calls for a publicity run bidding exercise, mostly by politicians
The matter ended up in the Senate's Agriculture Committee which directed the receiver-manager to re-advertise the bids to salvage the troubled miller within 14 days.
Other bidders were; Catalysis Group of Russia, Sarrai Group (Uganda), Kruman Associates (France), Kibos Sugar, Premier JV and Third Gate Capital Management, Godavari Enterprises, both from India.
Kakamega Senator Cleophas Malala wanted details of when the receiver-manager made the recommendation to lease the company and details of the procedure to be followed should the government intend to sell its 20 per cent stake in the company in its entirety.
Amani National Congress Party Leader Musalia Mudavadi also weighed in on the matter, saying locals must be fully involved in the revival of the factory.
Rao and his management at the miller maintain that it's through him that the assets of the miller have been protected.
According to the official, they were able to stop illegal business that was going on before he took over, including unclear sale of the company's properties.
"There was a scheduled auction of some assets at Kakamega and the receiver-manager managed to stop the auction to protect the assets of the company," Mutuli told journalists at the company precincts.
On employees, the receiver said he has been able to retain and pay 500 casual and professional employees since 2019.
"The receiver-manager renegotiated the debt repayment terms with the creditors as a condition for them to continue making supplies and all the payments were made in time," he said.
Apart from ethanol processing, the management has cultivated 670 hectares of nucleus land that was ploughed, with 580 hectares now under sugarcane.