Lighting up rural Kenya: Energy agency to double county investments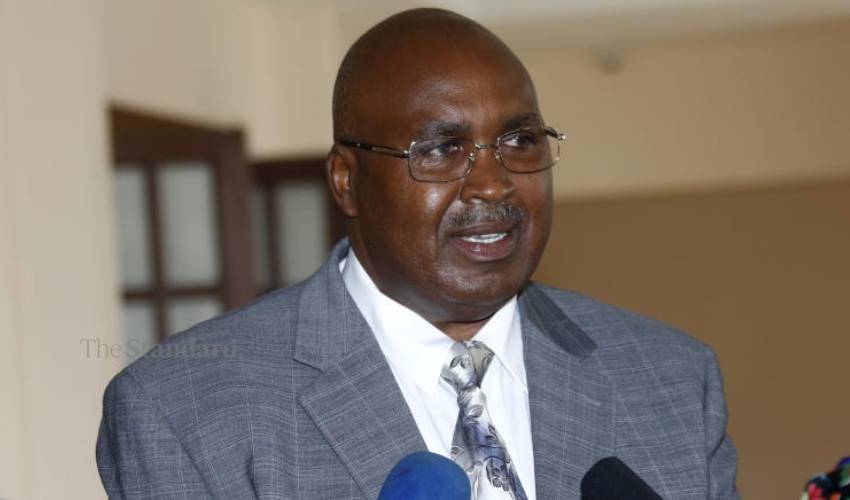 The Rural and Renewable Energy Corporation (Rerec) is seeking to increase electricity coverage in rural areas across the country through partnership with county governments.
The corporation has said it would match investments made by county governments in lighting up their respective areas.
Rerec, mandated with increasing electricity coverage in rural Kenya as well as growing use of renewable energy, said its Matching Fund Programme dubbed 'shilling for a shilling' would double the money allocated by county governments or MPs in their constituencies in lighting up villages that are yet to be hooked to the national electricity grid.
"Under this program, a County Government or MP commits a certain amount of money from their development kitty towards rural electrification of the regions they identify and REREC commits the exact same amount of money," said Simon Gicharu chairman Rerec.
He spoke yesterday while commissioning rural electrification projects in Mweiga region in Nyeri County as well as the launch of Rerec's mega storage facility also at Mweiga. The stores are part of decentralizing the corporation's storage of electrification materials and are expected to ease the supply of power project materials to the Mt Kenya region.as well as parts of eastern and northern Kenya.
Gicharu said the facility will also host Nyeri regional offices and that plans are underway to open similar facilities in other regions across the country.
He noted that Rerec working with county governments and constituencies had executed 510 projects worth Sh1.033 billion in the initial phases of rolling out the "Shilling for a shilling" programme.
"The Nyeri County government used this program to fund the Mitero Village Electricity Project, which we have commissioned this morning," said Prof Gicharu.
He added that the corporation is keen on implementing large scale power plants that use renewable energy sources such as the Garissa Solar Power plant. The plant was commissioned in 2019 and has to date earned the agency Sh1.5 billion through the sale of electricity to Kenya Power. The 54-megawatt power plant is the largest grid-connected solar power plant in East and Central Africa.
"So far, Rerec has generated about Sh1.5billion from this power plant…. Rerec has also implemented 26 solar hybrid mini-grids in five off-grid counties: Marsabit, Wajir, Mandera, Garissa and Turkana," he said.
The corporation has also implemented stand-alone solar systems in about 5,000 public primary schools and says it is currently implementing similar projects in 62 public secondary schools.
"We have also scaled up to incorporate the installation of biogas systems and solar-powered boreholes in various parts of the country," said Gicharu.
The corporation is also taking over the management of energy centres that have previously been under the Energy Ministry.
The Ministry had set up 16 energy centres across the country, which focus on managing wood fuel supply and demand. Prof Gicharu said the primary focus of the energy centres would change from focus on firewood to renewable energy as well as increase their footprint to having at least one centre in every county. The corporation will be consulting with the remaining 31 counties in a bid to establish new energy centres.