Housing Finance nears sale deal for Sh1.3b K-Mall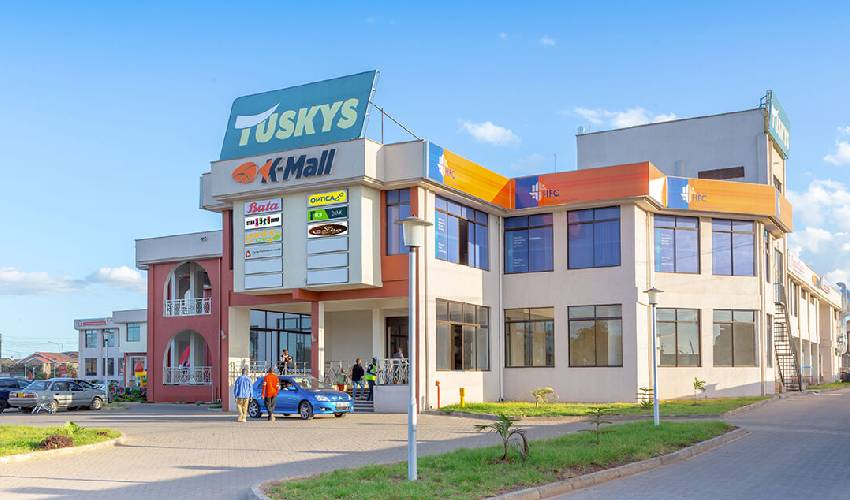 Housing Finance (HF) is in talks with potential buyers of K-Mall, which is up for sale for Sh1.3 billion.
HF Chief Executive Robert Kibaara said the sale of the over 88,000 square feet shopping complex located in Nairobi's Komarock Estate is pegged on the firm finding an anchor tenant.
This follows the exit of struggling retailer Tuskys Supermarkets, with Kibaara revealing that HF is about to close a deal with one of the "top supermarkets" to become the anchor tenant. "The discussions are ongoing with potential buyers. I can't share the details yet as we are out to get the best deal."
"The buying is subject to us getting an anchor tenant, which we are now almost concluding," Kibaara told The Standard Business on phone.
Development of the mall started around 2012 through HF's now-defunct investment subsidiary HF Development and Investment Ltd (HFDI), which was shut in a move aimed at cutting losses and strengthening liquidity.
Most of HFDI's assets were transferred to the parent company, with Kenya's premier mortgage lender founded in 1965 charting a new path under Kibaara and diversifying to retail banking from being solely a property development firm.
"As you are aware, we have made a decision not to develop property anymore. So there's no need of us keeping a mall," said Kibaara.
He added that the mall had been built to serve the hundreds of housing units HF had developed in the Komarock area, whose sale he said is also at the "tail-end."
The sale of the mall comes amid a depressed property market worsened by the Covid-19 pandemic. Nairobi also suffers from an oversupply of malls, which are in close proximity and thus cannibalise each other.
K-Mall has also not been operating optimally. It is only shored up by sub-anchors such as Aga Khan Full Services Health Centre, Bata and Optica. It had targeted to serve a daily footfall of about 80,000 Eastlands residents.