More firms prefer bigger office space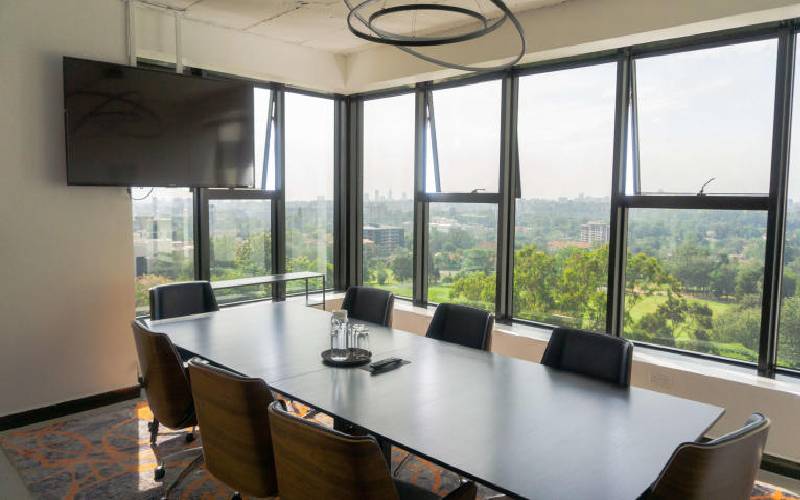 The demand for office space is still growing despite campaigns to replace it with working from home arrangement.
In a study by Knight Frank released last week, many businesses are planning to increase the use of offices to support their growth ambitions beyond the pandemic, with 30 per cent of firms looking to expand their total office space within the next three years.
Technology firms are set to be the biggest drivers of demand for office space, with 39 per cent anticipating an increase in the size of their global footprint over the period. The firms are mostly in technology, media and telecommunications.
"There is a mood of change in the air. Global firms are looking beyond the pandemic and are focused on how their workplaces can enhance corporate culture and re-engage employees in a new age of agile working," said William Beardmore-Gray, Global Head of Occupier Services and Commercial Agency at Knight Frank.
"We are seeing a re-familiarisation with the office beginning in many big cities around the world."
He noted that firms want to give employees the best of both worlds, allowing them to work flexibly, but making their offices the best possible experience by delivering quality and more engaging workplaces.
Knight Frank's second edition of its (Y)our Space Report says firms will embrace a new era of agile working by enhancing their corporate offices - not abandoning them.
The report notes that over the next three years, 47 per cent of the firms will seek to improve the quality of the space they occupy, with 46 per cent looking to improve the amenities available to employees within the workplace.
More than 55 per cent of respondents said they will create more collaborative spaces within their offices while 54 per cent said they will implement desk-sharing over the same period, despite Covid-19 having largely prevented desk-sharing over the past year.
Google Chief Executive Sundar Pichai recently said the firm will invest Sh749 billion ($7 billion) to expand and build out both data centre and office space across the States.
He says the investment is at the heart of Google's strategy to diversify the business both racially and geographically, with additional office space in markets such as Atlanta and Chicago, as well as new office openings in Texas and Mississippi.
Google previously said it does see the office as a core part of the future. Pichai also announced the intention to test a 'flexible workweek', where employees work at least three days a week in the office for 'collaboration days' while being able to work from home on the other days.
Despite talks of tech firms abandoning the office, Google's approach means the office is a workplace setting that companies are making available to staff. This will be the norm rather than the exception.
William Beardmore-Gray said half of all firms are already planning to reconfigure their real estate portfolios and remodel their workplaces over the next three years to provide employees with the best spaces to work, learn and thrive. "Businesses will gravitate towards offices that offer a more dynamic work environment and experience," he said.
Lee Elliott, Head of Global Occupier Research at Knight Frank said real estate is increasingly seen as a strategic tool for meeting corporate objectives, from brand identity and talent attraction to employee wellbeing.