Crackdown on maize from Uganda still on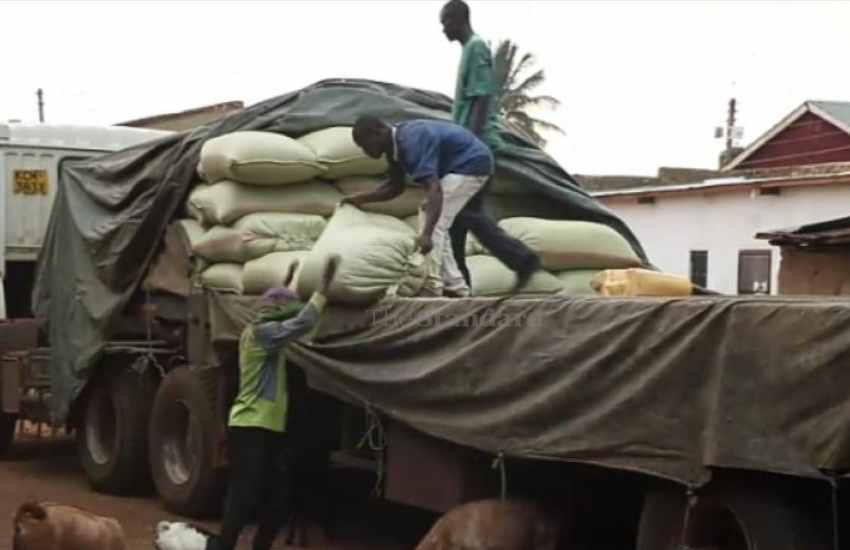 Security officers impounded 22 trucks loaded with maize in Makutano town last week that had been sneaked in from Uganda.
Unscrupulous traders are using illegal routes along the Kenya-Uganda border to smuggle maize into the country despite a government directive issued last month to guard against imports of the grain on suspicion of high aflatoxin levels.
Tension was high in the town as policemen in riot gear kept vigil as traders charged, with some of them yelling insults at the officers who were guarding the vehicles that had been towed to Kapenguria Police Station.
West Pokot County Commissioner Apollo Okello said any trader found selling imported maize would not be spared.
"We suspect maize from Uganda has high aflatoxin, which is harmful," he said and warned traders against contravening the government directive.
Okello said traders who want to import items from Uganda should use the Suam border post since the West Pokot County side does not have a border post.
"No goods will be sneaked into the country without being checked. We will be on high alert and police officers will be at the border to arrest suspects," he said.
Okello said the country would not be a dumping ground for sub-standard goods, and asked Kenya Bureau of Standards officials to be on the lookout for illegal products.
"Security officers and civil servants found culpable of allowing illegal businesses will also be arrested," he said.
Okello said police officers had arrested only two suspects despite impounding 22 trucks, and they were being held at Kapenguria Police Station awaiting arraignment.
"The maize will be taken to Kephis (Kenya Plant Health Inspectorate Service) for inspection and if found with high levels of aflotoxin, the produce will be destroyed," he said.
Philip Achekek, the chairman of maize traders in West Pokot County, said members have been buying maize from other parts of the country and blamed security officers for being lax in enforcing the imports ban.
Abraham Kibet, a resident, blamed corrupt police officers for letting the trucks get through border controls. He added that while the government was focused on maize, other commodities like sugar, milk and alcohol from Uganda are being sold within the county.