KRA loses Sh1b tax claim case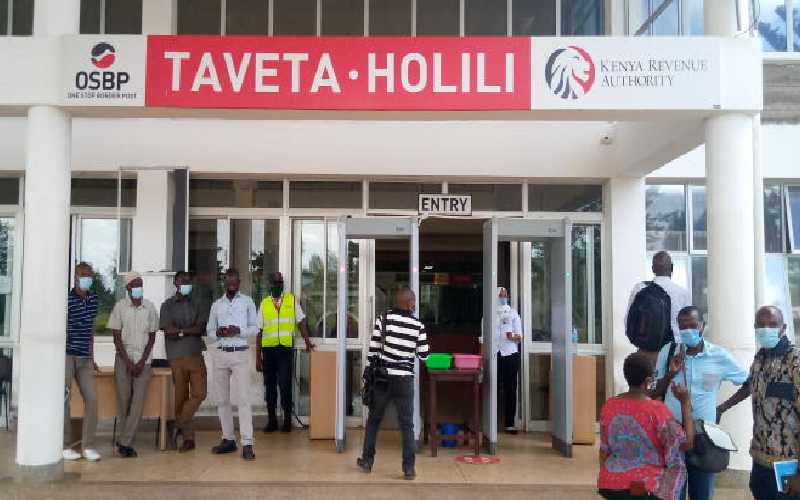 The Kenya Revenue Authority (KRA) has lost a Sh1.1 billion tax claim against a Dubai firm, with the taxman being accused of misleading the court.
KRA had rushed to court to be paid of the Sh1.5 billion that the Supreme Court awarded Geo-Chem Middle East, but the taxman's decision to file an application against the Dubai firm's local subsidiary ruined its case.
High Court judge Alfred Mabeya in a last week ruling wondered why the taxman went after Geo Chem ME (Kenya) instead of its Dubai-based parent company which had won the award. This was after wrongful termination of a contract to inspect petroleum by the Kenya Bureau of Standards (Kebs).
KRA carried out an audit on the Kenya branch, which revealed suspected tax evasion amounting to 1.085 billion. But that was only because Kebs was to transfer the award money to the firm's subsidiary.
According to Justice Mabeya, it is not the subsidiary that came into existence in 2015 that had done the deal, which was signed in 2009. As such the money being transferred to its account did not belong to it.
KRA then tried to undo its mistake by incorporating the name of Geo-Chem Middle East in its subsequent filings. But this also did not help, with the judge noting that the mistake could not be cured. "The foregoing leaves no doubt in the mind of the court that the first respondent (KRA) was not acting in good faith," said Justice Mabeya.
Immediately after the court awarded the Dubai-based company Sh1.56 billion as a payout for the termination, KRA on March 26 demanded Kebs to preserve any funds due to the Geo Chem ME (Kenya) amounting to Sh1,085 billion until otherwise advised.
When it presented this request to the High Court a few days later it was declined. The parent company rushed to court to prevent KRA from interfering with the tax credit.
Judge Mabeya concurred with the Dubai firm, noting that KRA's actions were "either intended to hide its actions from Geo-Chem Middle East and steal a match against it by seizing the latter's funds and spirit the same away without the knowledge of the applicant or to mislead the Court."
"A party who presents before court misleading material or deliberately misleads the court or presents information that it has reason to believe to be incorrect should be denied any favours by the court of law or equity. Such conduct amounts to abuse of the court process and must be discouraged," he said.
KRA already holds funds totalling Sh256.489 million due to the Dubai firm as fees in respect of the work done to Kebs in 2009.
Airbnb: Future of travel?
Ouma makes on average Sh80,000 monthly from the two-bedroom house, where he charges Sh2,500 per night.