Shipping firm lifts its full year forecasts
BUSINESS
By Reuters | April 29th 2021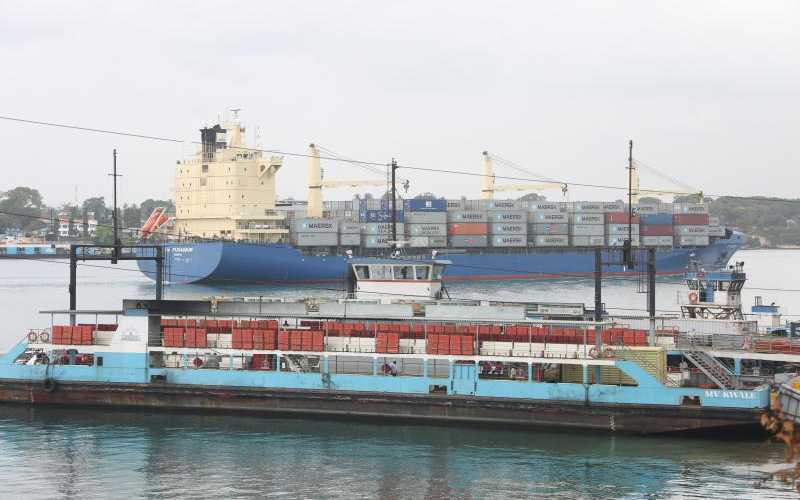 Shipping group Maersk lifted its full-year forecasts after a strong first-quarter performance driven by high demand, which has led to supply bottlenecks and higher freight rates.
Shares in Maersk rose 5 per cent in early trading.
Maersk raised its outlook for underlying earnings before interest, taxes, depreciation and amortisation (EBITDA) to $13 (Sh1.4 trillion)-15 billion (Sh1.6 trillion) from $8.5 (Sh916 billion)-10.5 (Sh1.1 trillion) billion.
It expects an underlying EBIT of $9 billion (Sh970 billion)-11 billion (Sh110 billion), up from 4.3-6.3 billion previously, Maersk said in a statement released late Monday.
"The continued strong performance is mainly driven by the continuation of the exceptional market situation with surging demand leading to bottlenecks in the supply chain and equipment (containers) shortage," it said.
The Danish company said it expected the exceptional market situation to continue into the fourth quarter of this year.
Volumes in its Ocean division increased by 5.7 per cent in the first quarter, while average freight rates rose 35 per cent.
Preliminary first quarter revenue came in at $12.4 (Sh1.3 trillion) billion, while underlying EBITDA and EBIT was $4 billion and $3.1 billion respectively, Maersk said.
Maersk raised its outlook for global demand growth to 5-7 per cent from 3-5 per cent, mainly due to export volumes from China to the United States, it said.
Maersk is seen as a bellwether for global trade as it transports about a fifth of all seaborne freight. It is benefiting from record-high freight rates, which started last year as shippers struggled to find enough containers to keep up with consumer demand, particularly in the US. That was then heightened by the week-long closure of the Suez Canal at the end of March that has sent freight rates to new highs.
"The normalisation of the container market is taking longer than expected due to ongoing supply chain bottlenecks and capacity constraints, exacerbated by the blockage of the Suez Canal, while container demand is supported by the greatest restocking cycle on record in the US," said David Kerstens, analyst at Jefferies.
Soren Skou, Maersk's chief executive, told the Financial Times a month ago that the disruption from the Suez closure would cause companies to move away from just-in-time supply chains and towards keeping much higher inventory levels.