Cytonn calls meeting to decide fate of Sh16b real estate investments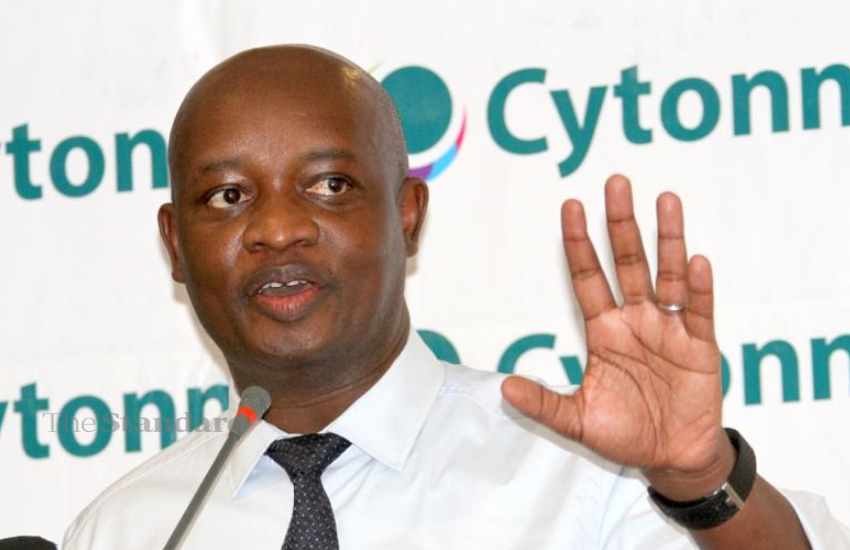 Cytonn Investments has announced plans for an extraordinary general meeting (EGM) to decide the fate of two troubled Sh15.9 billion real estate funds.
Liquidation is among the three options on the table that the firm will advise the board to consider in the meeting next month, after which an EGM will be called between June and July.
The EGM is expected to offer investors a chance to vote on the options presented.
This latest proposal is a further restructuring of Cytonn High Yield Solutions and the Cytonn Project Notes ahead of the expiry of the extension of their maturities in a month.
Cytonn Investments Chief Executive Edwin Dande told investors at a virtual meeting on Saturday that "cash is the only option not at the table" with the two funds projected to continue being illiquid by mid-2021. "We are open to other options investors may have in mind, the only option that is not practical right now is a cash-out option," he said.
"The third option is to liquidate the portfolio for whatever it can fetch, which will be the worst option as it would fetch 30 cents on the shilling or 30 per cent of value, has to be approved at an EGM," said Dande.
He revealed that clients' liability as of April 21, 2021, in the two real estate funds stood at Sh14.3 billion against an asset base of Sh15.9 billion. "The assets exist, and are valuable and safe, however, they remain totally illiquid," he said.
Cytonn boss said this was worsened by the "destructive actions" including negative social media campaigns, litigation, complaints to the Directorate of Criminal Investigations.
"Unfortunately, we don't expect liquidity to come back by mid-2021 as the sale of assets is still behind schedule, client litigation has intensified and caused negative publicity and reputational risk," he said.
Irked investors
The first option he presented to investors was to convert their money into a real estate portfolio – a similar one to last year's, which irked investors as it requires cash top-up. "Most of them are still under development hence will require a cash top-up. No need to convert and get an incomplete unit," he said.
The second option is to restructure the remaining portfolio to another instrument upon approval by investors at the EGM. This, he noted, will include options such as converting debt into an equity instrument, maintaining the debt but with interest, or topping up 20 per cent and moving to a "post-Covid portfolio" which will get priority.
Facing 25 court cases including liquidation petitions, Cytonn invoked a force majeure citing Covid-19. Structured product inflow trends from October 2019 to March 2021 dipped from Sh703.7 million to Sh21.4 million. Dande welcomed a buyout bid.