Americans can smell the money in European football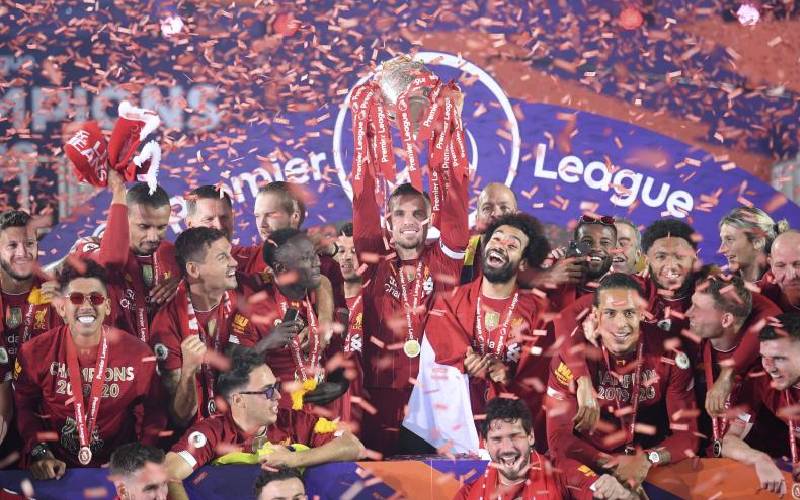 A number of European football clubs are listed on the securities exchange and their share prices have not performed well in the last one because of Covid-19.
We should look at the proposed European Super League (ESL) with that background in mind.
That European football has been making money is a fact. Most of that money comes from media rights (remember those matches you watch in sports bars).
The other money comes from merchandise (remember those branded T-shirts and caps). Add sponsorship and match day tickets. The mix depends on clubs.
Such money has attracted more cash into football. Covid-19 gave would-be investors the perfect opportunity to strike. They know clubs' revenues have suffered, leaving them vulnerable. Remember Winston Churchill's adage, there is nothing like a bad crisis?
Any economist or even street smart businessman will confide to you that you can't continue making money alone, competitors will be naturally attracted. Firms go around that by filing patents to protect their innovations and make money alone. But that attract buyouts or counterfeits.
Let's think broadly. We invest to make more money in under-exploited sectors where there is potential. The smoking gun in the proposed ESL is the midweek fixtures that would have competed with the Champions League.
We are glued on our TVs over the weekend watching the EPL and other matches. What of mid-week? This is the unexploited market the ESL investors were focusing on.
They know we are addicted to certain clubs and will watch them day or night. Americans have invested in European football but they see more money in the proposed league. Who wouldn't love a league he can control? By advancing debt through JP Morgan Investment Bank, and having US firms buy into media rights (including Facebook), they almost skimmed the cream off European football.
Targeting top clubs and ensuring they can't be relegated was a stroke of genius. I would love to meet the originator of this proposal.
It was about taking over football by stealth. Remember the American stealth bomber?
Americans, hate them or like them, know how to smell money.
The investors underestimated the passion of European fans and we must add nationalism. UK Premier and Prince William talked about it and so did the French president. German laws seem to have anticipated such a move and capped commercial ownership of football clubs to 49 per cent.
Free markets
Football, despite its commercialisation, has deep roots in the working-class neighbourhood with every small European town proud of a football club with fanatical fans. They felt the investors were taking over their birthright.
The deal aborted, there was too much opposition. Remember unlike us, most countries are very protective of their markets, never mind the gospel of free markets.
Britons and other Europeans know the economic contribution of soccer. Allowing the takeover of football is like allowing outsiders to control Kenya's agriculture.
This will not be the last attempt to control European football and its money. As long as there is money, investors will keep looking around and testing the limits.
Despite the opposition to ESL, European football has paradoxically grown because of foreign investment. Roman Abramovich, a Russian owns Chelsea, American billionaire John Henry owns Liverpool, Another US billionaire, Stan Kroenke, controls Arsenal.
Yet another US billionaire Paul Singer has his hands on AC Milan while Emirati royal Sheikh Mansour bin Zayed Al Nahyan owns Manchester City. Not forgetting that Glazer family with American roots is in charge of Manchester United. Even the Chinese are behind Inter-Milan.
It seems their control of clubs was tolerated but not whole leagues. Will they now buy more clubs? Was ESL a fallout from Brexit? Any lessons for us from this smart move to unlock the potential of football in Europe?
We love soccer and every Kenyan, including women nowadays "own" an English premier league team. Our EPL following is cultic.
Africa is famous for her youthfulness which has slowed down the ravages of Covid-19. We should be a football superpower. After all, healthy footballers are one of the key inputs into the multi-billion industry. We have an oversupply of youth. Our weather is good. We can train without air-conditioned stadiums. Investors in football have noted our excess human capital, read youths and lured them to their teams including our McDonald Mariga and Victor Wanyama. Who are the key players in the French World Cup football team?
We also have a competitive advantage in golf because of the fine weather. Yet it's in Africa where youthfulness is associated with crime and other vices.
The missing link is investment and management of sports. What happened to Gor Mahia and AFC leopards? They should be listed in the securities exchange by now. In Europe and the US, sports have grown because of free market.
Sports, from football to golf, tennis, baseball to cycling is our low-lying economic fruit.
The EPL, proposed ESL or Masters golf tournament show there is huge cash in sports. Soccer contributes about Sh500 billion to the UK taxes a year.
The writer teaches at the University of Nairobi