Things an economist wants you to consider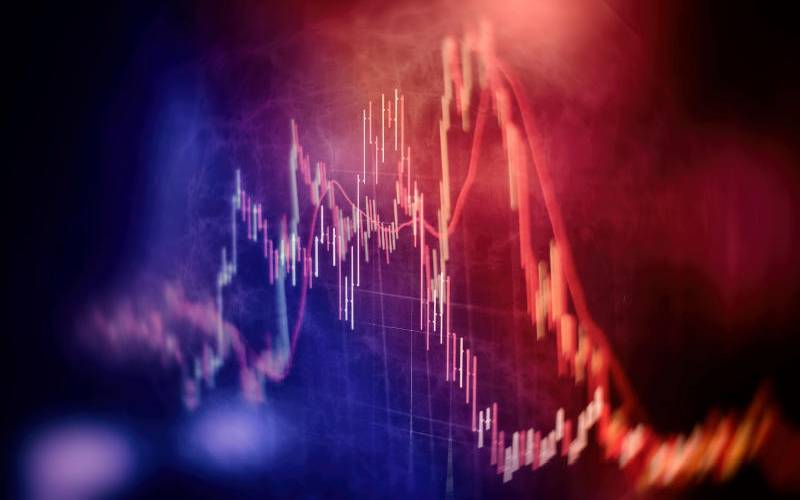 The Covid-19 economic downturn caught us by surprise. Except for wars, we have no other benchmark. Even the government has suffered with reduced revenues leading to borrowing. But, we leave that for another day and focus on small businesses, the heartbeat of our economy. Here are a few thoughts on how the SMEs can ride through the pandemic. They are not scientific but distilled from wisdom and experiences.
1. The pandemic will end, prepare for the aftermath
Nothing is more painful than failing to take advantage of an opportunity; the post-Covid-19 recovery. One company kept advertising their products during World War II despite producing nothing. When war came to an end, they enjoyed a quick rebound as the company was still in the customers' minds. How many businesses are that optimistic amidst Covid-19 gloom? Will people remember your business in the post-covid era?
2. Study your customers behaviour
They want to save since they, too, are affected by Covid-19. How do you share the burden with them? If they are good customers allow them to take credit or pay by installments. Remember the emotional burden is heavier than the financial. Take time to talk to your clients.
3. Have you sent a message to your customers showing them that you care?
Who would hate a word of encouragement now? All your clients have a phone, and if you have done your job right, you have their phone numbers. Make use of them. They will feel cared for, and this will in turn create loyalty. What offers do you have for products or services? Tell them about that too.
4. Spot new needs or problems and offer solutions
What does working at home mean to the customers or your clients? If you can come up with something that serves their needs, then you can make more revenue. Create new markets for your business!
5. Learn from others
How are your friends and competitors reacting to the pandemic? Can you visit other businesses and gather intelligence. Businesses in Githurai are not the same as in Kawangware. Why can't you make that a debate in your WhatsApp groups or your Chama meetings? You will be surprised how much wisdom men and women carry in the heads and are willing to share. Do you take the time to learn from big corporations in Kenya and elsewhere? Their experiences can be an asset. Some are old and have met worse crises and survived.
6. Follow the money
Do you recall the "car shops" during the first lockdown? They were located where the money is, in the affluent suburbs. With second lockdown, hardware sellers are doing very well as Kenyans build homes to avoid their biggest expense, rent. Do you know where they are building their houses? Can you set a branch of your business there? Can you deliver to them? Why not relocate your business to a new place?
7. Can you afford to reduce your profit margin?
Lower your prices. That will increase your sales and what you lose from unit price, you can recover from volume. You will get immense good will too. And had you saved for a rainy day? Why do big firms have "retained earnings?"
8. Segment your market to offer different prices to different people
We pay different prices for first class and economy plane tickets though both passengers arrive at the same time. Do you know your customers well enough? Who can pay more with added services? Can you home deliver and charge for goods and services? Some Kenyans would love to boast how their barber comes home or their groceries are delivered.
9. Take advantage of incentives like license waivers
That is money saved, put it into the best use. This is the time to join business lobby groups and fight for your interests. But beware of new regulations that might hurt your business like turnover tax. Remember those public consultation meetings you skipped because you were too busy? They will one day come to haunt you.
10. Cut costs and wastes
Are there activities you can do away with? Are there free services you can dispense with? You can tell customers to bring their own packaging or sell it to them. Can you share offices? Can you merge with another business? Mergers are very rare with SMEs. What can be done online? What inputs into your services or products can be reduced without affecting the quality? One hotel started selling tea in smaller but very fancy cups.
11. Your suppliers are a key determinant of your success
Squeeze them or get new ones. Remember to have a diversity of them. Do your research, can you bypass them and go directly to the source?
12. Close the business and start a new one
Shocks like pandemics can make your business irrelevant. Or accept a hard reality, you are in the wrong business. I know a case where someone opened a new business while scaling down the old one which he eventually closed. A new beginning might be what you need.
13. Learn from this pandemic.
That knowledge and wisdom could be useful in another crisis. As Winston Churchill once put it, do not waste a good crisis. This pandemic might be what you needed to think broadly, get out of your comfort zone and exploit new opportunities.
-XN Iraki is an economist and associate professor at the University of Nairobi School of Business.