Employees more productive amidst pandemic, CEOs say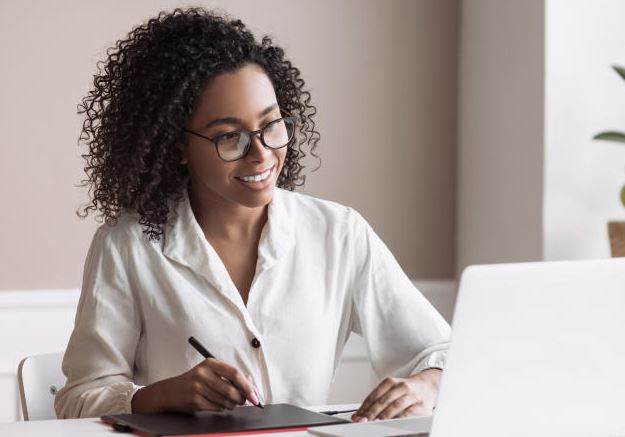 In January 2020, Alison Rose, Chief Executive of Natwest Group, a State-owned British banking and insurance company, used to hold an impressive 100 meetings on video with customers every week.
Then came the turbulence that was the coronavirus and the need for meetings skyrocketed.
"That's now closer to 15,000 a week, as I sit here today. Our use of our Artificial Intelligence (AI) chat bots has increased by over 60 per cent and those are conversations that are happening in a very different way," she says.
Covid-19 came and threatened to halt all activity in workplaces, but Natwest Group was having none of it. There was a solution they had shrewdly identified, and that was in technology.
With it came a significant increase in efficiency, in terms of customer relations and interactions.
"Now almost 60 per cent of my customers in the bank interact with us only through digital systems," says Ms Rose.
Just over one year after Covid-19 was declared a global pandemic, the human and economic effects are still being felt across the world.
Millions have lost their lives, millions others their livelihoods. Countries have resorted to borrowing to cushion their citizens, and the world looked shaken and out of sorts for much of 2020.
Yet, according to the 24th PricewaterhouseCoopers Global CEO survey, many executives remain optimistic, with 76 per cent believing global economic growth will improve in 2021.
Confidence in their own companies' revenue growth is high too, as 36 per cent are very confident in their own firm' prospects for revenue growth in 2021.
They have now embraced the need for speed, fast learning, adjustment and quick decision-making as the main shot to success.
The pandemic has disrupted the workplace in more than one way. The going got tough, but the tough got going.
Control of our lives
"I think one of the biggest gifts the pandemic has given us, and you have to think about it, is a little bit of control back of our lives," says Nikesh Arora, CEO of Palo Alto Networks.
"And what we've done is not commuting as much, not traveling as much every day, eight O'clock in the morning to work."
Speaking to The Standard recently, Bidco Africa Chairman Vimal Shah said the reduction in travel for employees, and even employers has made them more effective. The hours spent on the road are now converted into productive time.
And in cities such as Nairobi, where traffic gridlocks make mornings and evenings the bane of every commuter, a lot of time is spent on the wheel or in the bus.
"What we've done is taken that extra time and put it back in the hands of our employees," says Mr Arora.
"In matters that are of real importance, like the climate, things like inclusion or diversity, things like the political process, what we've done internally is introduce this notion of from employer choice to employee choice. And that's been enabled by technology."
It has come with a lot of freedom. In a way, the ends now justify the means. The worker does not have to be in the office if they can deliver.
Micromanagement has lost its allure. In any case, both employer and employee want to be as far from risk of infection as possible.
"Our employees can now choose where they work from, when they work, how they work. And that's all been enabled by technology," says Arora.
"And if you told me we can all run an enterprise without ever going to one physical manifestation called the office, you know, we would have fallen off our chairs and it's like, how's that even possible?"
"And in this pandemic, our resilience has proven that we can have our workers twice as productive. And employees in my mind are our biggest stakeholders," he says.
The biggest worry among workers was that they were going to be deemed surplus as economies threatened to crumble and businesses sank into inevitable losses.
So CEOs started creating confidence among staff, with assurance that they were not going to be thrown out.