Kenyan exports net Sh642 billion in 2020 amid pandemic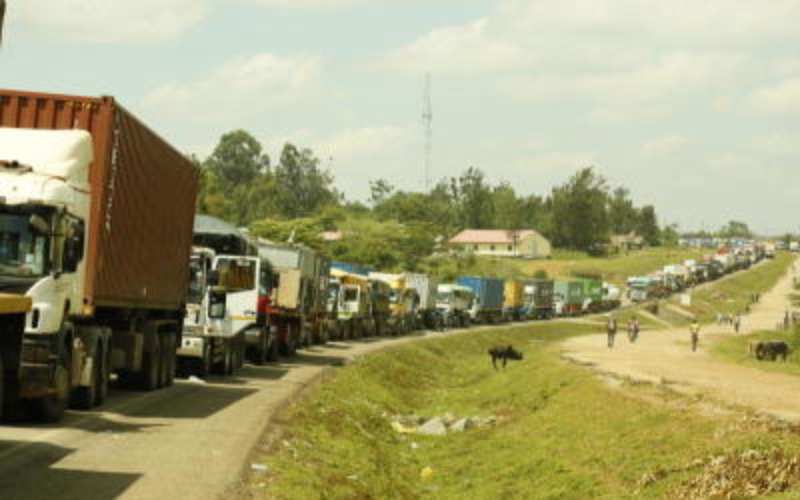 Exports from Kenya defied the coronavirus pandemic to rise by 7.8 per cent with Uganda being the top destination for Kenyan goods last year.
Total exports were valued at Sh642 billion in 2020, growing by Sh46 billion compared to the Sh595 billion value recorded in the previous year.
This is according to the Kenya Export Performance 2020 report by the Kenya Export Promotion and Branding Agency (KeProBa).
Imports on the other hand fell 8.7 per cent to Sh1.65 trillion, down from Sh1.81 trillion in 2019, the report shows. "Thus, the balance of trade deficit for merchandised trade improved by Sh203 billion (16.8 per cent) to record Sh1 trillion in 2020 from Sh1.2 trillion in 2019," said the report in part
Aside from Uganda where Kenyan exports grew by 13.4 per cent to stand at Sh72.2 billion, other top destinations included Pakistan which grew 20.8 per cent to Sh54.6 billion and the United Kingdom - 24.6 per cent growth to Sh50 billion.
South Sudan posted 83.8 per cent growth to Sh23 billion while Germany recorded 28.6 per cent growth to Sh14.5 billion in the period under review.
However, Kenyan exports fell by over Sh1 billion in some countries including UAE, Mozambique, Qatar, the United States, Tanzania, Canada, Afghanistan, Singapore, Burundi and Saudi Arabia.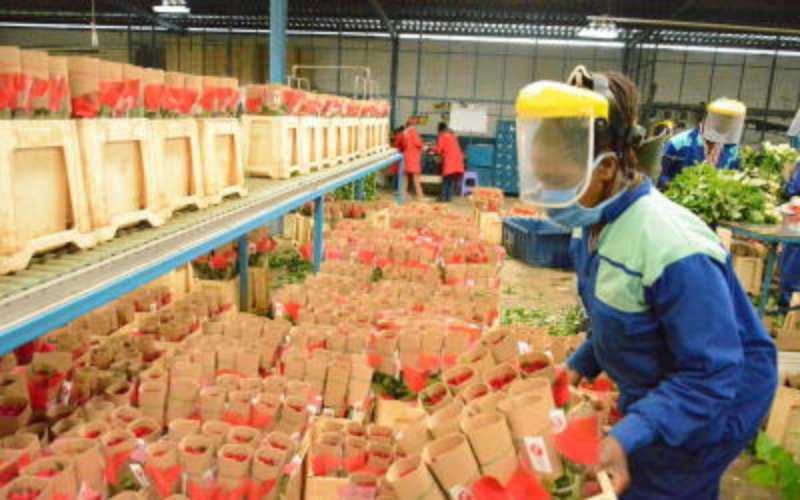 Kenya's main exports comprise tea, horticulture, textile and apparels, coffee, tobacco products.
Others are minerals, animal or vegetable oils, iron and steel products, vegetable and fruit preparations, pharmaceuticals and articles of plastics according to KeProBa.
Total tea exports stood at Sh130 billion to account for 20.3 per cent of the total exports followed by horticultural exports which stood at Sh122 billion accounting for 19 per cent of total exports.
Main imports comprise high-value capital goods and goods for industrial use such as petroleum oil products, industrial machinery, crude vegetable oil, raw iron or steel, and plastics among others.
In contrast to the previous year, among the export products whose exports grew in 2020 by more than Sh2 billion included tea, horticulture, vegetable oils, cereal products.
Others were tobacco products, edible preparations, and vegetable and fruit preparations.
Exports that declined included textile and apparels, petroleum oils, beverages and spirits, and iron and steel products.
KeProBa called for the expansion of the export basket through identification and development of new products from the counties to increase the country's market share of total exports in total global merchandise trade, which has averaged at 0.03 per cent during the last two decades.
"This calls for deliberate and sustained efforts by all stakeholders for export market expansion, and product diversification, including value addition on the existing export products currently exported in raw or semi-processed forms," said KeProBa.