Yatani tells IMF to be flexible on borrowing conditions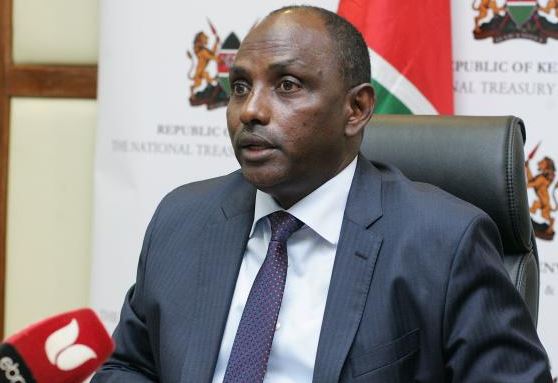 Kenya has asked the International Monetary Fund (IMF) to be flexible when negotiating loans with countries as it can have "adverse market implications".
Treasury Cabinet Secretary Ukur Yatani (pictured) said IMF "flexibility" when negotiating a loan programme was crucial in light of the "current environment".
"Programme conditionality has to be realistic, monitorable and country specific. Without this, countries find themselves in endless and sometime non-productive negotiations with the fund, which can also have adverse market implications if markets think there's a problem," he said.
Yatani was speaking on Thursday during a virtual meeting on digitisation and debt vulnerabilities between the African Consultative Group (ACG) and IMF Managing Director Kristalina Georgieva.
He added that IMF support to member countries to deal with debt restructuring in an effective and timely manner was also vital including offering "effective" technical assistance.
"As recent experiences show, debt restructuring can be protracted and time-consuming, and expensive if the country has to hire debt advisers," Yatani said.
"Effective technical assistance could be considered to help prepare countries and facilitate the process."
His remarks come as a Sh34.4 billion IMF loan arrives this week. It is a part of a 38-month credit deal with the global lender under tough conditions.
Kenya agreed with IMF on a three-and-a-half-year Extended Credit Facility (ECF) designed to support its Covid-19 pandemic response and reduction in debt vulnerabilities, among others.
Tough conditions for the facility include scrapping of tax breaks and exemptions and significantly reducing expenditure.