Banks risk losing Sh28 billion worth of restructured loans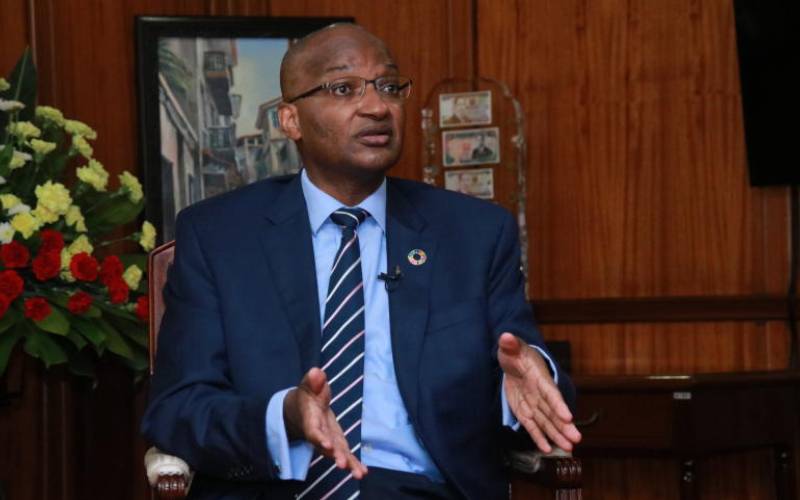 Loans worth Sh28.4 billion that were restructured have gone bad after borrowers failed to service them, recent data from the Central Bank of Kenya (CBK) shows.
This means that banks might be forced to forward the names of these borrowers to Credit Reference Bureaus (CRBs) for blacklisting or recover the loans by auctioning the borrowers' assets in case of secured loans.
This is after borrowers, whose loans were performing before March 2, 2020, but who were negatively impacted by the Covid-19 pandemic were allowed by lenders to reschedule them by six to 12 months.
However, after the end of the debt repayment holiday, these borrowers were unable to repay their loans as they had been before the pandemic, a reflection of a tough business environment that saw lots of workers in industries such as aviation and hotels and restaurants laid off.
Of the Sh1.7 trillion loans that were restructured, more than two-thirds had matured and been repaid.
Central Bank of Kenya Governor Patrick Njoroge noted that the remaining Sh569.3 billion were outstanding as of the end of February.
Out of this, said Njoroge, 95 per cent of the loans had returned to normalcy, which means that the borrowers were paying them per their terms. "Only about five per cent of these loans were not up to date with their repayments," said Njoroge, in his post-Monetary Policy Committee (MPC) briefing to the media. "You can see that the problem here is quite contained."
These loans fed into the growing stream of non-performing loans (NPLs), loans that have not been serviced for over three months, following the adverse effects of Covid-19.
The virus saw several businesses shut down, workers retrenched, sent on compulsory leave or their salaries reduced. NPLs as a share of total loans has risen marginally and is expected to peak at 16 per cent in the worst-case scenario, according to CBK.
By end of February, NPLs as a percentage of total loans stood at 14.5 per cent from 14.1 per cent last December. "However, adjusting for the provisions that have already been incorporated, the ratio stands at 5.8 per cent, which is manageable," said Njoroge.
More than a week ago, the one-year holiday that had allowed borrowers to restructure came to an end, with the CBK Governor noting that they had served their purpose of cushioning firms and households.
The CBK boss noted that lenders and depositors would get hurt if the measures went on. He said continued implementation of the measures would also create a moral hazard or bad behaviour, where borrowers got too comfortable and refused to service their loans.
Days after the country announced its first case of Covid-19 on March 13, last year, CBK struck a deal with banks that allowed loans that were not in arrears, but whose borrowers were negatively affected by the pandemic, to defer payment for between six and 12 months.
CBK said the measures provided borrowers with restructuring options, including an extension of the repayment period, a standstill on payment of principal or interest and waivers on interest or fees.
"The measures have provided space to borrowers to ride through the pandemic, mitigate job losses and pivot their business models to the new normal," explained CBK.