Entrepreneur taps tech to redefine interior design industry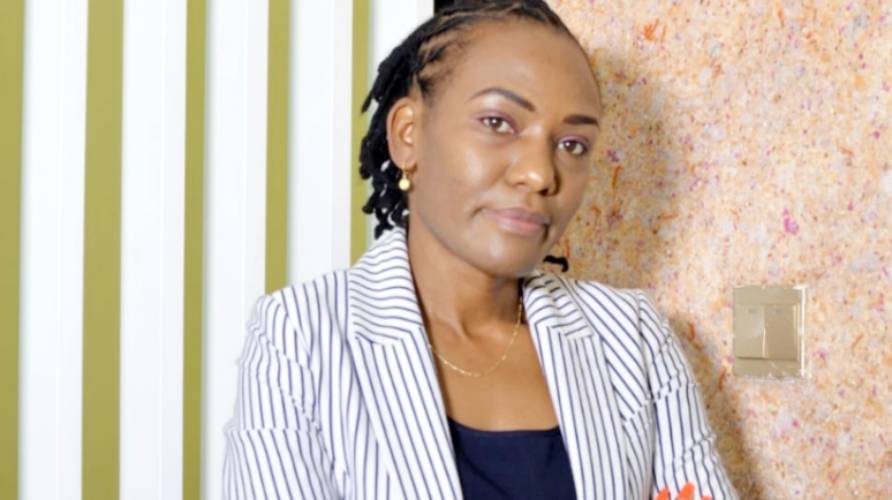 A local self-taught entrepreneur has come up with new technologies she uses to redefine the interior design industry.
Having existed for more than a decade in the construction space, Ms Bancy Kiseli of Free Drop Interior Designers is banking on new technologies to secure a competitive advantage in her niche.
Her small idea which began with just two employees in 2008 is now a full-fledged company serving the construction industry with unique interior design solutions including ceiling installation, customized furniture for home and office, as well as curtains and drapes.
The 14-year-old firm is also becoming a major player in construction contracting with dozens of projects in civil works.
And still, on the interior design sphere, the chief executive recently ventured into wall decoration where the job is accomplished through imported liquid wallpaper.
"Though common in many parts of the world, the concept of liquid wallpaper has not been fully exploited in Kenya. And that is where we come in," said Kiseli.
The product brochure shows that other than being organic, the unique wallpaper is billed to have the capacity to resist fire together with it being soundproof.
"Made from silk and cotton, Silkam can also be peeled off and reused. And during the application, the solution neither requires smooth plaster nor a base coat. Besides, the wallpaper is decorative," she said.
Ms Kiseli further said the technology is "do it yourself", and can be applied with little to no side effects.
Further, on the mode of application, Ms Kiseli noted that the customer would only need to mix the ingredients with water and then they are good to go.
"The only catch is that owing to the cotton ingredient, it takes a bit longer to dry."
Nevertheless, she asserts that the application of liquid wallpaper is the new way to save on construction costs.
"This is more so with new housing projects," noted Kiseli.
She said that since its introduction in 2017, the wallpaper has won the heart of many Kenyans with most orders coming from Nairobi and Eldoret and Mombasa.
Ms Kiseli freely admitted that there are quite a few competitors in her space but her only edge is constant research and effective idea execution.
Ending with her future plans,Kiseli said that owing to popular demand, the company is in the process of expanding its range of organic interior design solutions.
"These include exterior wallpapers, handmade mats as well as hand made carpets," she said.