Laikipia village where farmers sleep in farms to deter jumbos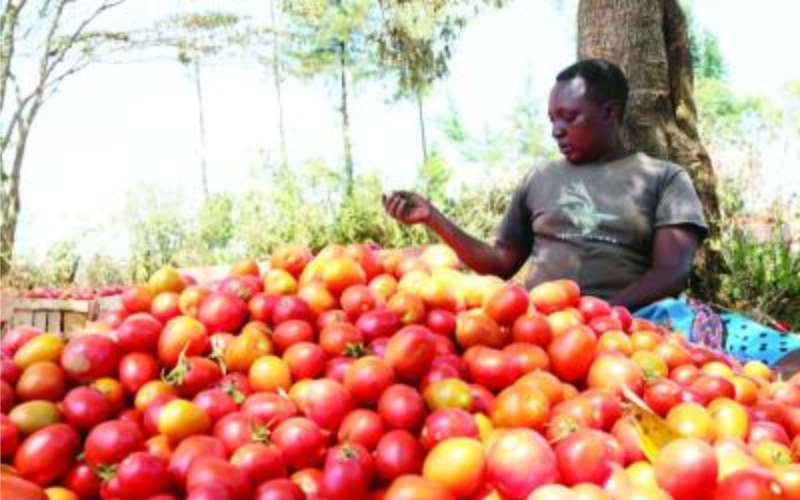 The nightly routine of residents of Nginyii village in Umande ward, Laikipia County, has been upended by the invasion of elephants that descend from the nearby Lolldaiga Hills in search of food.
Locals have to brave the cold as they stand guard over their crops of tomatoes, carrots, French beans and other horticultural produce that prove irresistible to the jumbos, which destroy all fences or hedges erected to stop them from eating to their fill.
Rose Wairimu, 75, knows only too well the health issues she's exposing herself to in the biting cold, but guarding the farms is a communal activity in which everyone is expected to pull their weight.
"They should just come and take away their animals. Since January, these jumbos only failed to invade our farms for one week. That's the only time we enjoyed our sleep," Wairimu said.
Despite the night vigils, Wairimu is counting heavy losses after the elephants invaded her tomato farm and laid waste to her crop. Her neighbour, Alex Ngare, did not fare any better after his crop of French beans was destroyed.
"These are their footprints. When they come, they trample and destroy everything. They destroyed my farm and I'm helpless," said Ngare.
The residents are now demanding that the Kenya Wildlife Service erects an electric fence along the length of Lolldaiga Hills, which will keep the elephants confined to an area with no human activity.
Laikipia Woman Representative Catherine Waruguru urged the government to prioritise human life over the animals' welfare.
Laikipia KWS warden Rose Malenya acknowledged receiving complaints about the invasions.
"We are in talks with stakeholders to come up with a lasting solution. We have also been sending our officers to the area to ensure the safety of the residents," she said, adding that residents can also file for compensation.