Dock workers union election drawing nearer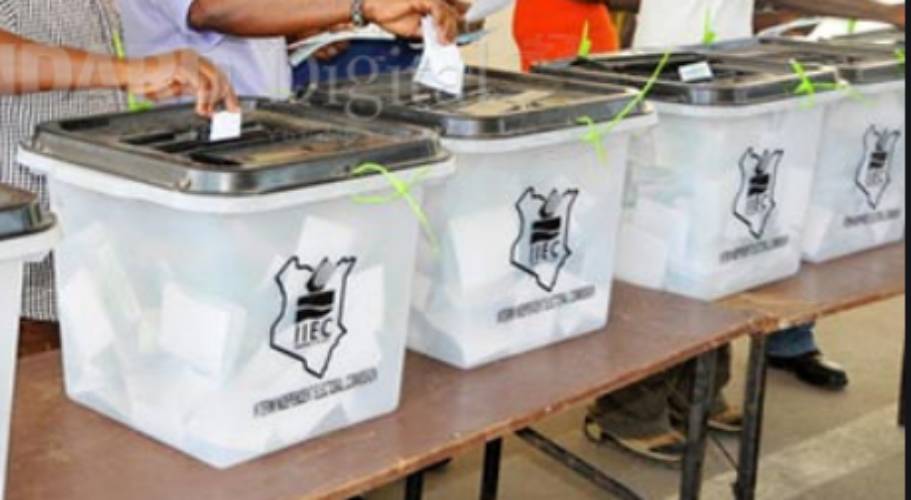 The race for the Dock Workers Union (DWU) is boiling down to a referendum on the long serving Secretary General Simon Sang who has been at the helm for the last 15 years.
If he gets another term it will be a vote of confidence on his leadership and vice versa.
But other factors expected to influence the polls are the standoff on workers' overtime pay, effects of Standard Gauge Railway (SGR) and recent Collective Bargain Agreement (CBA).
It emerged on Monday that aspirants are also seeking political, coast community and port managers support as they race towards the April 15 polls.
Some contenders for the union's general secretary post on Monday alleged the incumbent is planning to have a snap election.
"We are reading from the media that the polls will be on April 15. Sang has not sent any secular on the same and it is like he has kept the date as his secret weapon," said Mr Harrison Lusigi.
Mr Lusigi is one of the 20 aspirants who have declared intention to unseat Sang. Others are Said Chande, Alphaeus Aluoch, Edward Opiyo, Abubakar Abubakar, Jorum Kiilu, Renson Thoya and Ezra Okong'o.
Also in the same race are Fatuma Mbule, Majengo Warrah, Siyat Abdullahi, Harry Arigi, Omar Masumbuko, Moses Abebe, Kanga Maganga, Athman Athman, Mohamed Mabanda, Mohamed Ibrahim and Adenan Ondieki.
Sang has been at the helm for the last 15 years having taken over from former Changamwe MP Kennedy Kiliku in 2006.
In October last year, the government directed all trade unions in the county to carry out elections starting January this year.
In a circular, Registrar of Trade Unions E.N. Gichema directed the Central Organisation of Trade Unions to ensure national elections are held before August 30, 2021.
Lusigi, who worked at the Kenya Ports Authority for 38 years and has been a trustee for two terms since 2014, said time has come for Sang to retire honorably.
"He started as a good leader but has now overstayed and the law of diminishing returns has kicked in. He lost his way towards the tail end of his term with wrangles dotting his leadership," he said.
He added: "Right now the union is very much divided. A union needs to bring the members together not cast then apart. I seek to bring all the members together so we can address our issues as a united front."
His sentiments echo those of Abubakar Abubakar who said Sang has failed the test of time.
"His political ambitions cloud his leadership skills," said Abubakar, noting that time for change has come. Sang vied for the Kuresoi parliamentary seat in 2007 polls.
But a confident Sang dismissed his challengers as incompetent, bitter and jealous people who are only out to make noise so that someone somewhere can take note of them.
"One man failed terribly as my deputy. He used to make me work extra hard," said Sang adding that for periods he has been at the helm workers welfare has improved.
He said Mombasa port's performance has also drastically improved during his tenure. He attributes this to a motivated workforce.
"A leader must be able to motivate his people even when the circumstances are against them, just as I have been doing. Performance records are not broken without motivation," said Sang.
Thoya, the current Mikindani MCA and former shop steward, has teamed up with DWU chair Mohammed Sheria.
Sheria has declared he will defend his seat but settled on Thoya because of his leadership experience.