Little money in pockets, expensive products in markets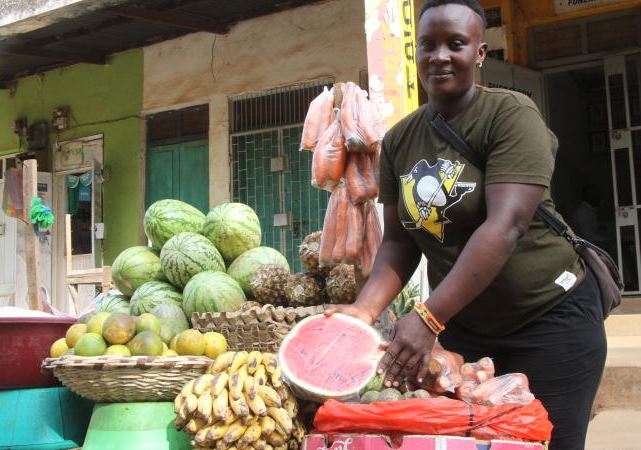 The end of the Covid-19 goodies has opened a new floodgate of economic difficulties, with consumers grappling with increased prices of basic commodities.
Interplay of low incomes and high cost of production has consigned millions of Kenyans into a life of destitution as they struggle with increased cost of electricity, transport and foodstuff such as bread, milk and cooking oil.
Besides the end of the Covid-19 goodies, the weakening of the shilling against major global currencies (another negative impact of the Covid-19) has also resulted in a spike in the cost of living for a majority of Kenyans.
Some of the Covid-19 goodies that came to an abrupt end, leaving Kenyans with less money in their pockets or bank accounts include tax relief measures, debt repayment holidays and the waiver of mobile money transaction fees.
This even as some of the adverse effects of the pandemic – closure of businesses, pay cuts and job losses – continue to hold.
Products whose prices have shot up include electricity, milk, bread, onions, transport, school fees and cooking oil.
"It is not about the cost of living going up, it is about the effects of the coronavirus on people's income," said Joy Kiiru, an economics lecturer at the University of Nairobi.
Dr Kiiru said it will take some time before the crippling effects of the pandemic subside.
David Mukuha, the managing director at Naivas Supermarket, blamed the weakening of the shilling for the increase in prices of most of the products. Most of the finished products, or their raw materials, are bought from outside the country using foreign currencies such as US dollars.
However, a unit of the local currency is trading at around 110 against the dollar, having weakened from 103 before the country reported its first case of Covid-19.
A weak shilling makes imported items expensive. "Immediately the shilling weakens, it affects almost everything," said Mukuha.
But besides the prices of commodities going up, consumers do not also have as much money as they had before the pandemic to spend.
Industries such as aviation and hospitality have barely recovered, with Kenya Airways, the national carrier, announcing a fresh round of pay cuts of up to 30 per cent effective this month.
Moreover, a lot of hotels remain unoccupied while some have shut down completely, sending home thousands of workers.
Kenya's nascent 24-hour economy, which was anchored on nightclubs, restaurants, public service vehicles, has been crippled by the dusk to dawn curfew, leaving a lot of people without jobs or reduced income.
Although unemployment has abated to 7.2 per cent in the third quarter of 2020 from 10.4 per cent at the peak of the pandemic in the second quarter, it is yet to return to its pre-pandemic levels.
Moreover, before the Central Bank of Kenya (CBK) ended the waiver of fees for transfer of Sh1,000 and below, a lot of Kenyans had a field day, with Safaricom's M-Pesa, a mobile money transfer service, losing Sh6 billion. This is money that consumers remained with.
Dr Kiiru noted that with the end of the loan repayment holiday – which had a catch for most borrowers – "people were coming back with bigger loans".
"As long as loans were not suspended, you were just accumulating your loans to be bigger when you start paying," he said.
It is against this backdrop of being broke that Kenyans have found themselves staring at a high cost of living.
Prices of food products, which should ideally not be affected by the re-introduction of the taxes, have started edging up.
A 500 grams loaf of bread is retailing at Sh55 from Sh50.
A packet of 500ml milk is also retailing at Sh55 from Sh50, following a dry spell that has pushed up the cost of production.
After value-added tax (VAT) reverted back to 16 per cent, the price of electricity went up. Additionally, the cost of electricity has also been impacted by the weakening of the shilling, which has pushed up the foreign-exchange adjustment item.
Timothy Njagi, a research fellow at Tegemeo Institute, a think-tank, agreed that the increase in major food prices may also be due to the fact that January is generally a dry month, hence a drop in supply.
In the case of milk, said Njagi, the price hike was also due to increase in prices of animal feeds. This is partly due to high VAT and increased cost of raw materials.
Increase in animal feeds reflects in higher prices of milk almost immediately, he said.
"Even if there is a delay, it is not by more than a week," said Njagi, adding that scarcity has also had effect.
Agricultural production
Moreover, when the pandemic broke out and millions of workers were laid off, a lot of people went into agriculture.
But their production was mainly subsistence, with little being brought to the market.
"So, may be you have an instance where less is coming to the market because who went into farming for survival are producing to feed themselves."
But the increase in prices of commodities will not last long, said Njagi, adding that supply for products such as tomatoes and onions will soon be replenished with the stock from Tanzania in mid-February.
"It is just a temporary shock," he said.
The increase in prices of foodstuff hits the poor the most. This is because for every Sh1,000 that the low-income earners spend, at least Sh360 goes to food.
Ken Gichinga, chief economist at Mentoria Economics, a consultancy, said the overall increase in prices that is prevalent in Kenya is cost-push inflation, where the cost of producing goods becomes high either because of tax increment or where production has really slowed down.
Such inflation could be addressed through fiscal policy, cutting taxes or increasing spending by the government.
However, the Government found itself in a conundrum, where it needed money to spend so as to stimulate the economy. That money could either be taxes or loans.
Either path was difficult for the government. Increased taxes would only add to the pain of taxpayers. With heightened debt vulnerabilities, the country cannot afford to chalk up more debts.
Dr Kiiru insists that the Government wasted the large fiscal space it had by incurring unnecessary loans, some of which went into non-productive projects. She said this was the time to take those loans, when the country is in need. In the end, the Government decided to reverse all these tax relief measures, including pay as you earn (PAYE) and VAT.
But shoppers have also tried to shield themselves from the punitive cost of living.
Finding alternatives
Some of them, said Mukuha, have resorted to unprocessed maize flour for their ugali. This, he explained, has affected sifted flour, which has not been flying off the shelves as it used to.
According to Gichinga, people are finding alternatives to the products whose prices have gone high to survive.
"When salaries started to be slashed by half, that substitution effect started kicking in," said Gichinga, adding that a survey he did established that people do not linger longer in supermarkets.
"They simply buy what they need and then leave."
The Government has put aside close to Sh57 billion in a bid to turbo-charge the economy, which forecasters expect to grow by 6.9 per cent this year.
As part of the stimulus package, the National Treasury set aside some Sh3 billion to help de-risk loans given to small businesses – never mind that a study found that it is big corporation, and not small ones, that have been defaulting.
But the return to growth recovery is littered with several risks, chief among which is the rising political overtones.
Investors are likely to be spooked by the uncertainty that characterises electioneering period in Kenya.
"In the upcoming election cycle, due to take place in August 2022, there is a lot of uncertainty about who the front-runners will be and about the constitutional powers the new president will command," said EFG Hermes, an Egypt-based investment banker.
Patrick Njoroge, the CBK Governor, said in an earlier interview, that policy makers know how to deal with the political risks.
Moreover, finding the Covid-19 vaccine will also be a key to determinant to a resurgence in economic activities. Kenya expects to get the vaccine next month.