Leaders tussle over Sh10b sugar project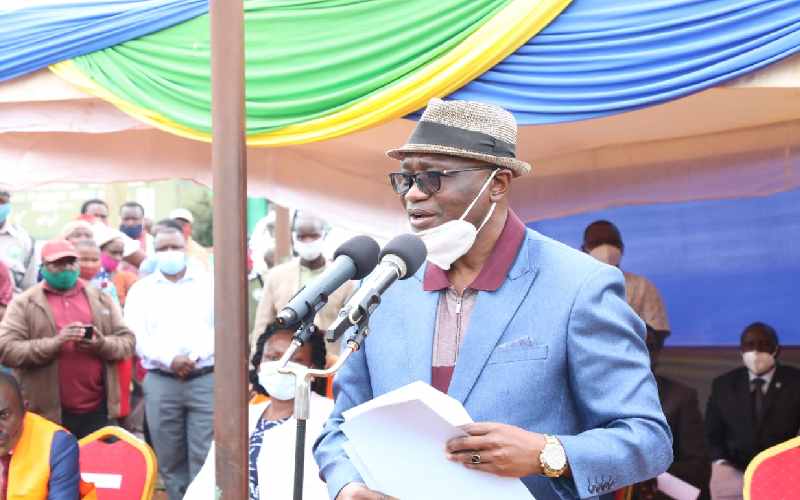 Governor James Ongwae has said the construction of a Sh10 billion sugar factory in South Mugirango Sub-county will start any time this year.
He gave the assurance even as local leaders remained doubtful. South Mugirango MP Silvanus Osoro labelled the project a white elephant and urged the Abagusii people to forget about it and move on.
When the idea of having the factory was being tabled in 2018, Dagoretti North MP Simba Arati termed it a misplaced priority, arguing that there were "more than enough" sugar factories in the region.
However, Ongwae on Sunday clarified that all the necessary approvals have been received and that the investors from India had only been held back by the Covid-19 pandemic.
Speaking at Saint Camillus Catholic Church, the governor urged the residents to ignore politicians who were out to discredit the project.
"The factory will produce ethanol and generate 10 megawatts of electricity to the national grid besides creating job opportunities to thousands of Kisii residents," said Ongwae.
Senate Committee on Land, Environment and Natural Resources visited Nyangweta Forest, which is the proposed site for the miller in April 2018, to assess the area designated for construction and get residents' views. The locals okayed the deal but construction work has not begun.
Ongwae had then excised 120 acres out of the 250 acres of the forest for the project.
Osoro, in whose constituency the miller was to be built, said his constituents felt shortchanged.
"I don't see the factory being constructed any time soon. The governor should simply explain to us what went wrong; we are tired of false promises year in, year out," he said.
When the project was being mooted, Kilgoris MP Gideon Konchellah feared that sugarcane farmers and employees from the county serving at the neighbouring Transmara Sugar Company would lose out if a new player ventured into the market.
He said the farmers and workers were earning about Sh1 billion annually.