Banks fight over Nakumatt estate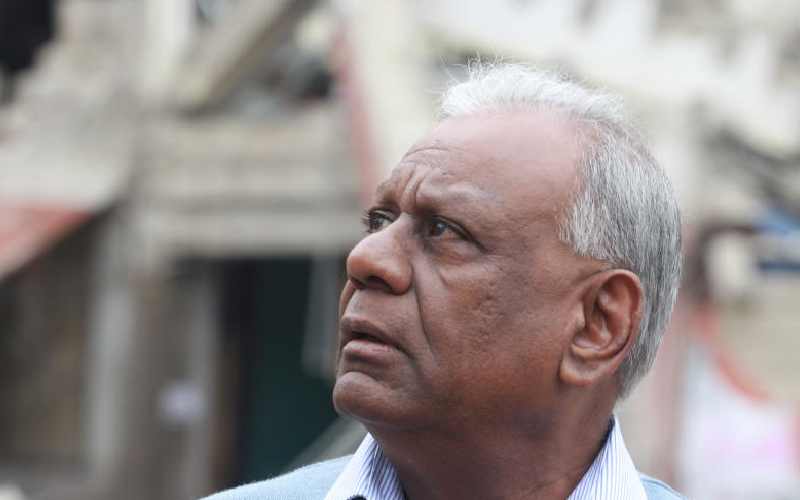 A showdown is looming after the Sh2 billion Nakumatt head office charged to four banks was yesterday put on auction by one of the lenders.
Last week, Bank of Africa won the claim to the property in court, seeking to sell it and recover a Sh700 million loan advanced to the collapsed supermarket chain.
The other lenders charged to the property include Stanchart, KCB and Diamond Trust Bank. A source familiar with the matter said Stanchart has the first charge with the rest having a second charge.
All combined are owed at least Sh8 billion but have failed to agree on the sale of the property for over a year, arguing over the sharing of the monies. The property's Sh2 billion valuation is estimated to have gone down owing to a property slump in the recent years, and only worsened by the Covid-19 pandemic.
"The lenders are each shooting in a different direction without having a concerted effort on the property," said the source anonymously.
Nakumatt's Chief Executive Atul Shah through his firm Collogne Investment Ltd, used the head office as security to secure loans from multiple banks. In the court papers, Mr Shah tried to block the sale by Bank of Africa, arguing that other creditors stand to lose their security.
Keysian Auctioneers said that the property, which has a 99-year leasehold, offers an annual "revisable" rent of Sh220,000.
"Under instructions from our principals, the charges, in exercise of their statutory power of sale, we shall sell by public auction the under mentioned properties and all the improvements erected thereupon," said the auctioneers in a public notice of the sale slated for September 25.
Sitting on 10 acres, the property is off Mombasa Road and not only has an administration office block but also a football pitch, tennis court and parking bays. The administration office block is a two-wing three storey building. It also has warehouses, meeting block, call centre block and a garage as well as a laundry room.
Creditors, including landlords, banks and suppliers, in January voted to liquidate Nakumatt, going down with a Sh38 billion debt. Commercial debt paper holders lost Sh4 billion. Secured creditors such as banks started locating properties linked to Mr Shah and owned by third parties, hoping to seize them and recover their money.