Traders' pain as goods rot in court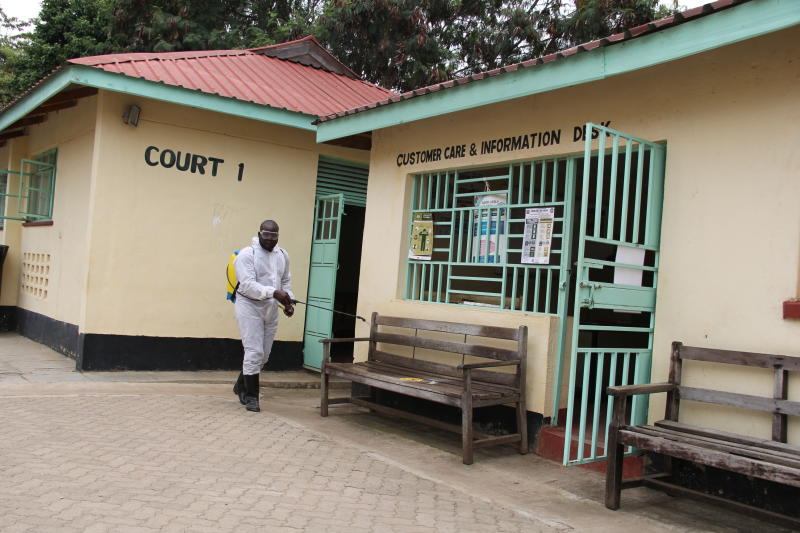 Litigants are staring at losses as goods worth billions of shillings are locked in court cases following Covid-19 outbreak.
With the closure of several courts, litigants with perishable goods held as exhibits have been forced to apply to have them released pending hearing and determination of the matters.
The issue is further complicated because the pandemic has seen most law firms closed or operating with lean staff to assist clients in distress.
For instance, a businessman whose goods were seized by the police in Molo, Nakuru County, filed an application at the High Court on March 17 to have them released.
The trial magistrate's court in Molo had acquitted him on the grounds that the Kenya Bureau of Standards (Kebs)officer who arrested him had no powers to do so. The court also said police officers who seized and detained his goods violated the law.
However, the magistrate did not issue any orders on whether to release the goods to him or have them destroyed. The goods comprise 367 bags of sugar, 16 bags of flour, 20 jerricans of 20-litre cooking oil and paper bags. In the application to the High Court, he stated that the sugar kept at the Salgaa Police Post was to expire in May, adding that the magistrate failed to order what was to be done to the exhibits after his release.
On May 15 Judge Mumbua Matheka ordered that the goods be dealt with by Kebs officers in accordance with the law.
"We are in mid-May. I must agree with the prosecuting counsel that an order to release the goods to the applicant will be exposing innocent Kenyans to expired goods," reads part of the ruling.
In another case, Emily Tumbo is pushing for the release of 250 bags of rice confiscated last year before it expires. The rice was confiscated on claims that it was unfit for human or animal consumption.
High Court Judge Helen Ong'undi ruled on July 9 that the case before the magistrate's court in which an order was issued last year for the destruction of the rice be heard afresh.
Affected traders who spoke to The Standard said they are worried that their goods would expire due to the backlog of cases and social distance rules that limits human traffic at the courts.
To address these challenges, the Law Society of Kenya put pressure on the Judiciary to reopen courts. On July 15, court operations were scaled up, but sadly 41 judicial officers were infected with Covid-19 while two have succumbed to the virus.