Schneider seize IT growth to enhance data infrastructure
BUSINESS
By Agency | July 28th 2020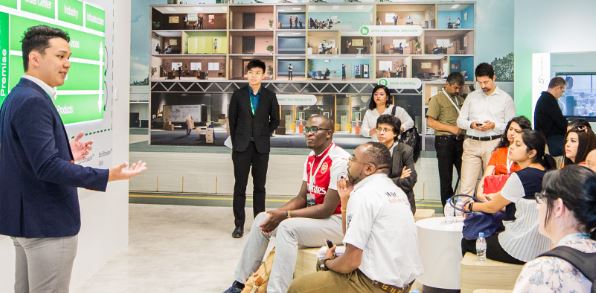 The growth in cloud computing and data explosion across the world has created an opportunity for Schneider Electric to enrich IT infrastructure solutions.
The company on Tuesday announced the improvement of its cloud-based data center infrastructure management solution, EcoStruxure™ IT Expert to take care of rapidly growing tech space.
EcoStruxure IT Expert is a cloud-based Data Center Infrastructure Management (DCIM) solution with capabilities such as the collection of large amounts of data in one location, monitoring, and management from a single device or location, and big data analytics.
"The explosion of data, together with the growth of IoT and cloud computing has led customers to create hybrid ecosystems including on-premise data centres, distributed IT or local edge, and public and private cloud. IT equipment is moving back on-premise to meet the bandwidth and latency requirements of critical applications. Therefore, remote management of increasingly complex network architectures is becoming a big area of concern for end-user customers." said Edouard Heripret, General Manager, East Africa, and Schneider Electric.
"Digital transformations, IoT, and limited IT staff are increasing the requirement for on-premise infrastructure and management."
He noted that with the new solution the firm enhances monitoring and visibility of all Internet of Things (IoT)-enabled physical infrastructure assets.